The 500t / d copper mine separation project was build in south Africa. We help and commission and installation, after the flotation, copper grade recovery has improved more than 98%, so far, the project has Has achieved benefits. The below is the main parts equipment of the plant.
1. The raw material Crushing and screening
Adopt two stages and one closed circuit process. One section uses a jaw crusher, the second section uses an impact crusher or cone crusher, the vibrating screen is used in the screening stage which return back the bigger size stone to crusher again.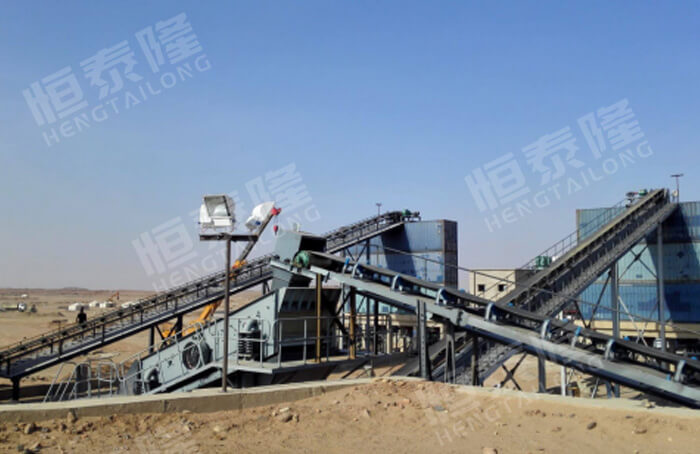 2.Grinding classification
This section adopts a closed-circuit grinding ore classification process. By using a lattice ball mill for a period of ore grinding, the discharged mineral material flows into the high weir spiral classifier; the classifier returns to the ball mill for re-grinding, and the classifier overflows and flows to the flotation operation.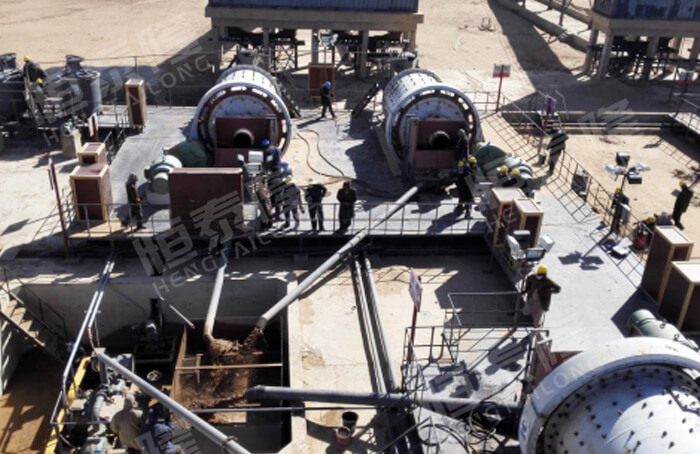 3.Flotation
The overflow of the classifier flows to the high-efficiency mixing tank to add medicine and stir. After stirring, the ore pulp goes to flotation.
The flotation rough sweeping adopts the process of primary sweeping and secondary sweeping, and the tailings after the secondary sweeping are used as the final tailings to flow to the tailings pond.
Coarsely selected coarse concentrate goes to one-time beneficiation, and once-selected tailings are returned to coarse beneficiation, the concentrate is pumped into the cyclone for classification by the slurry pump. Go to the selection (2-10 selection section).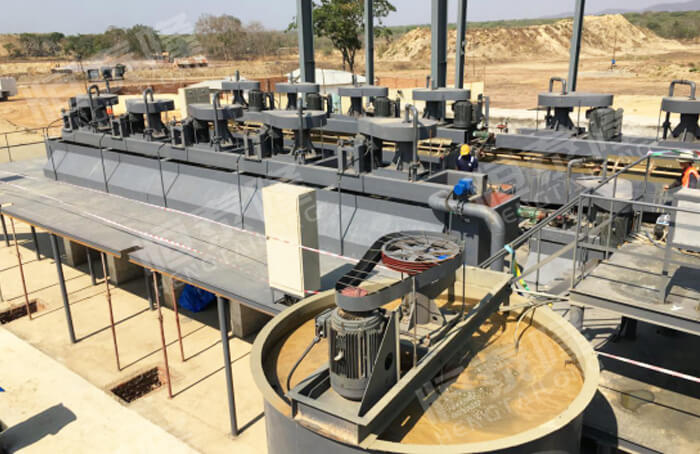 4.Concentrate dehydration
The tenth stage concentrate is selected as the final concentrate.
The concentrate slurry is first pumped to the defoaming buffer tank buffer by the slurry pump, and then dewatered by the two-stage pump to the filter press. After dehydration, the filter cake is transported to the concentrate warehouse for storage by drying with a belt conveyor.
The filtrate flows to the concentrate filtrate pool by gravity, and the filtrate pump is pumped to the production plant to return to the pool for recycling.