btma small diesel 900*1800 quartz limestone coal gold ore ball mill mining machine ball grinding mill
Ball Mill is a type of grinder used to grind materials into an extremely fine powder mainly for use in the mineral processing industry. Ball Mills can grind various ores and other materials either wet or dry, depending on requirements.Ball Mill is a key equipment to grind the crushed materials, which is widely used in the manufacturing industries, such ascement, silicate, new building material, refractory material, fertilizer, ferrous metal, non ferrous metal and glass ceramics.Dry type ball grinding mill is to grind feldspar, glass, dolomite, quartz, silica sand etc. Using ceramic lining plate, the raw material could keep high purity. It also could be get very fine powder such as 1500 mesh together with air classifier machine.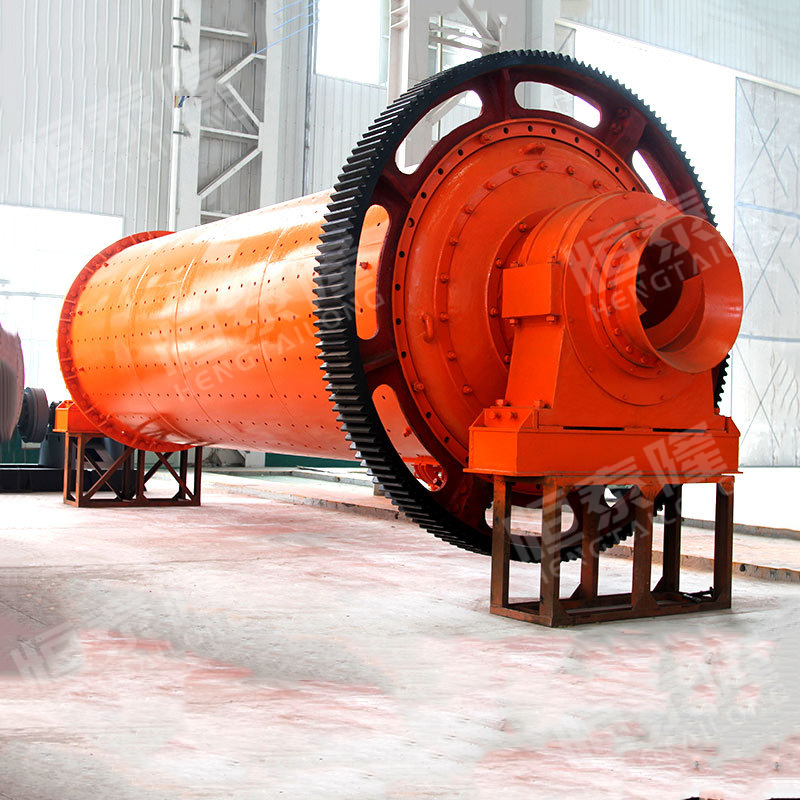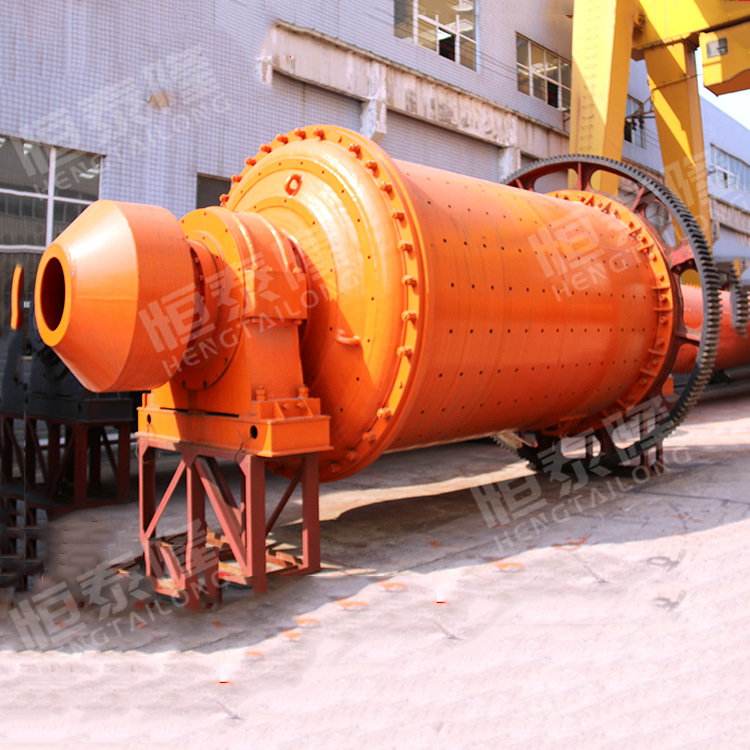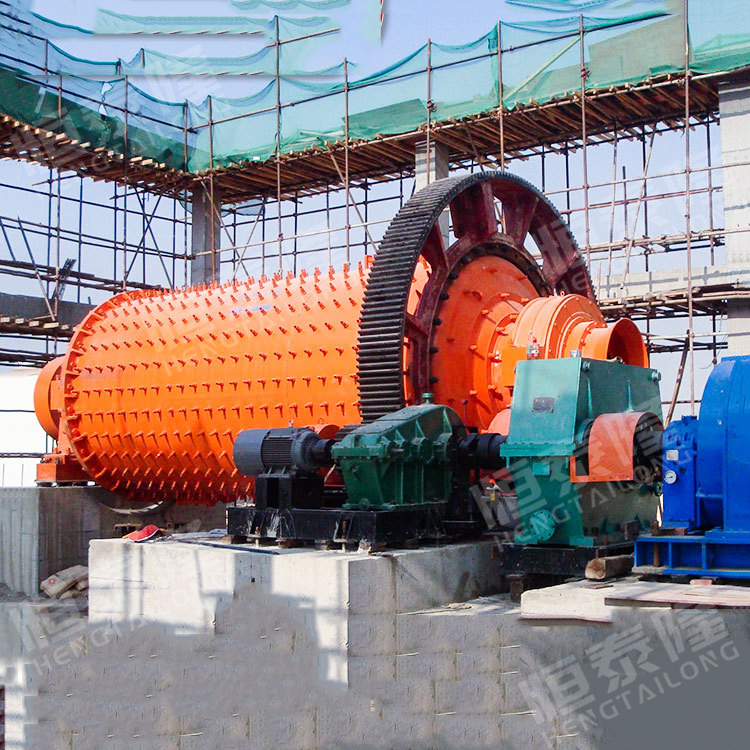 Product Application
Energy saving mining ball mill is a key equipment in beneficiation plant.It is widely used in ore dressing production line such as Gold ore, Cooper ore,
Magnetite ore, Antimony, Calcite, Kaolin, Mica, Clay, Bentonite etc Ferrou metal or Nonferrous metal materials.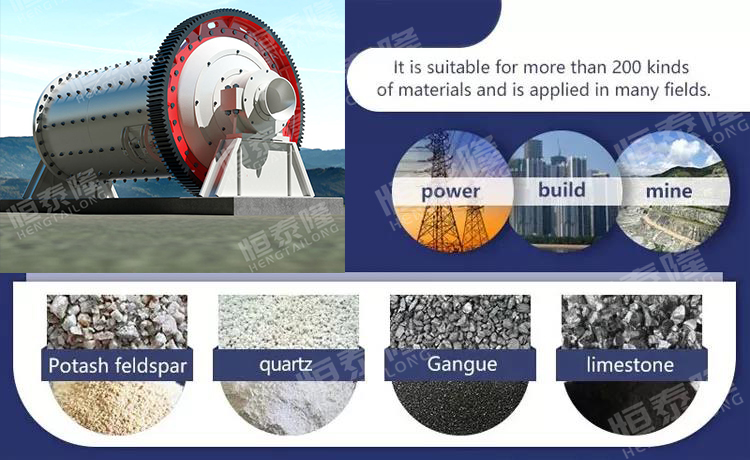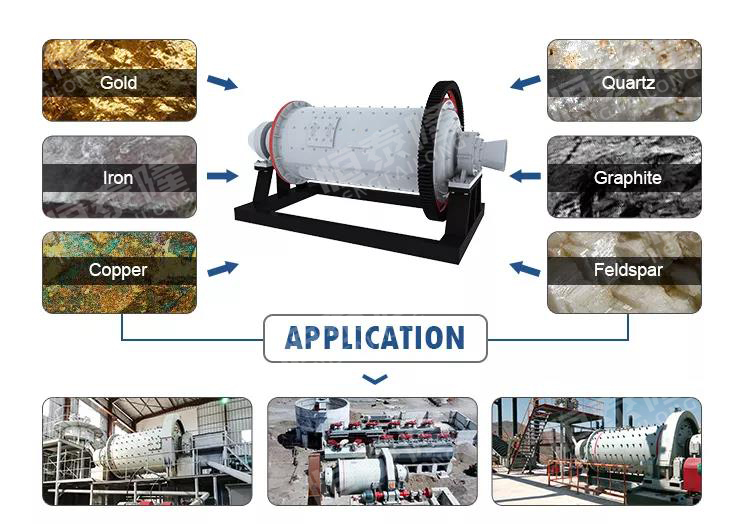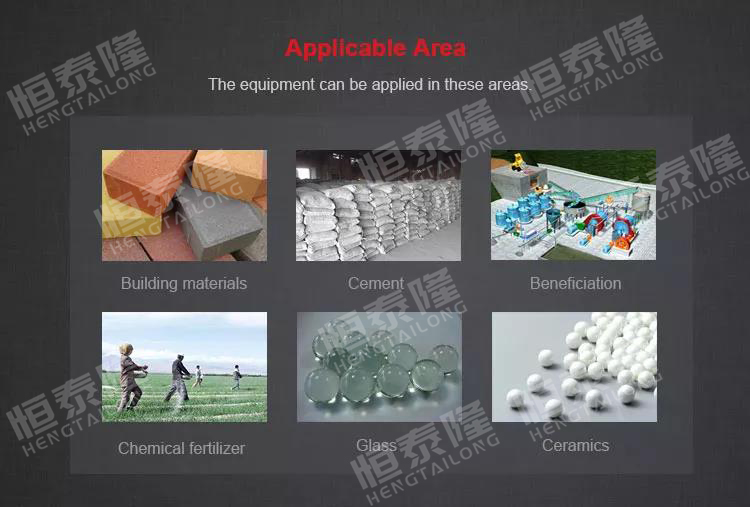 Detailed Images
For ball mill, the main spare parts is steel balls, ball mill liners and grate plates. If the customer need the ball liners and grate plates, they can send us the drawing of liners and grate plates, we can cast for them in our casting factory. If you do not have the liner data,we can send our engineer to your site and scale the liners, then we can make the drawing and cast the liner in our foundry factory for you.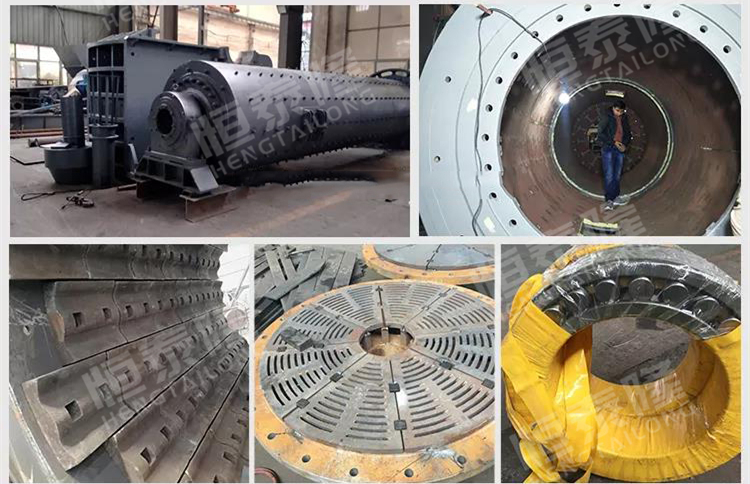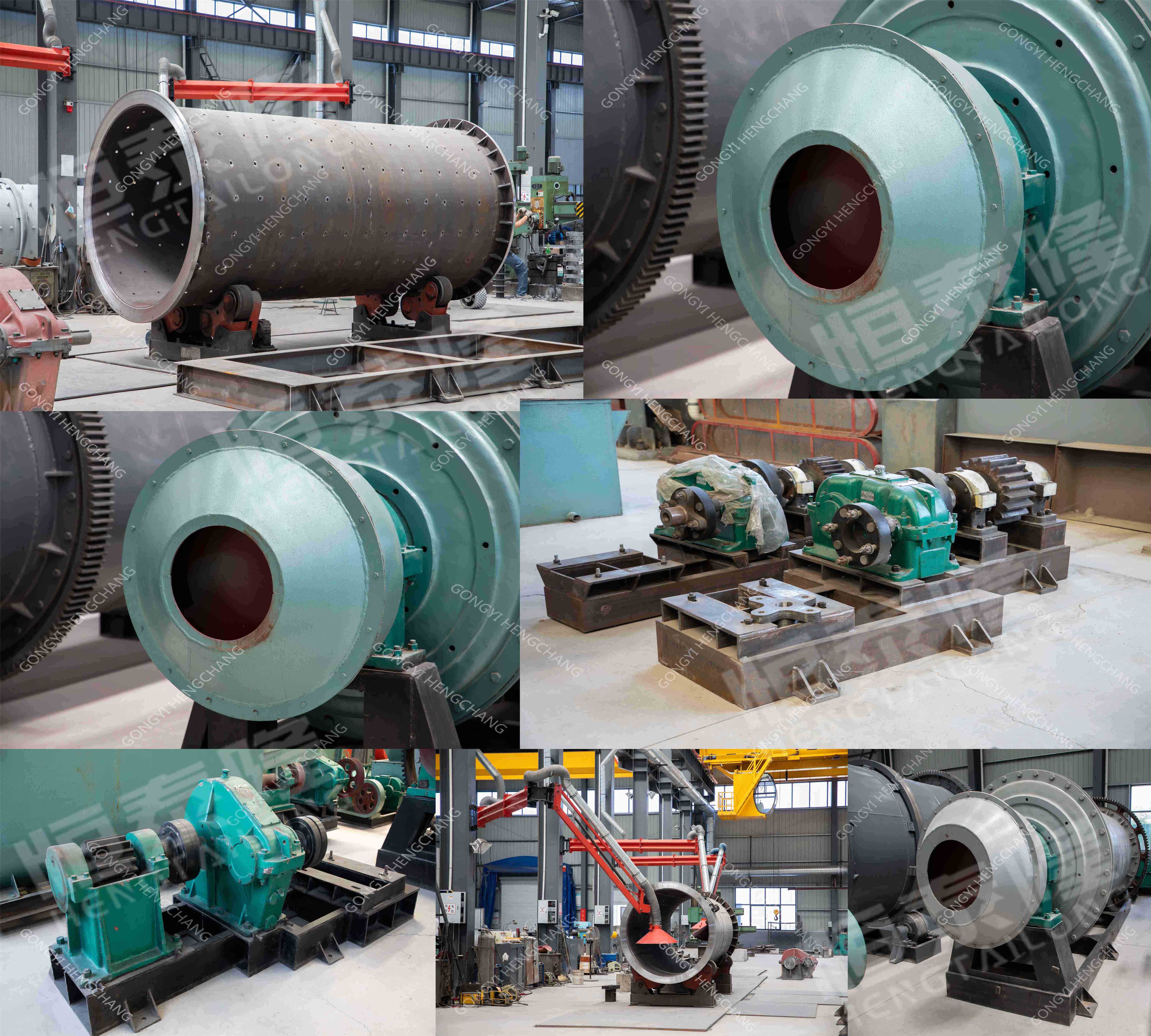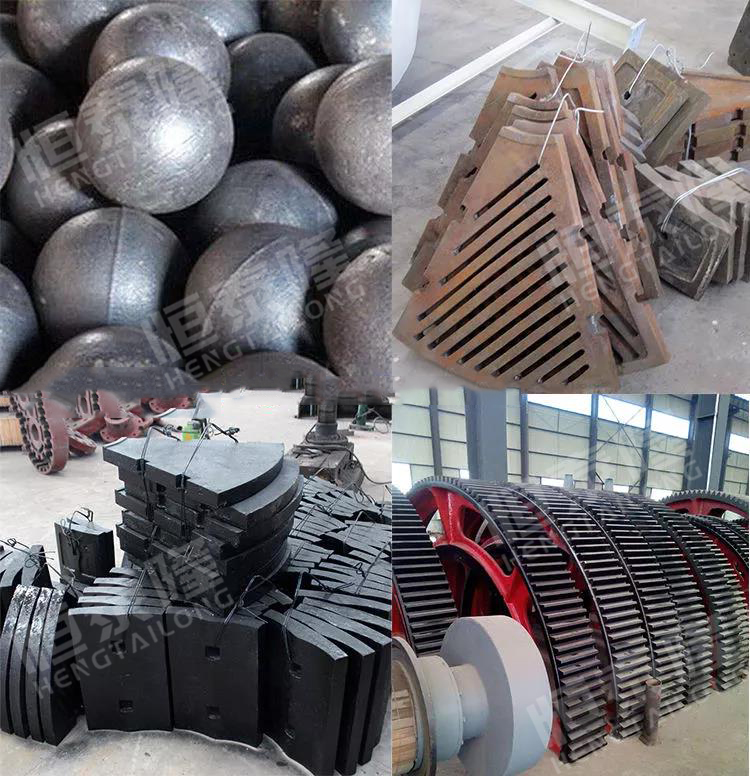 Product Advantages
1.It has strong adaptability to the fluctuation of material physical properties (such as particle size, moisture, hardness, etc.) and has a large production capacity.2.The pulverization ratio is large (generally 300 or more, and it can reach 1000 or more when performing ultrafine grinding), the fineness of the product is fine, and the particle gradation is easy to adjust.3.It can adapt to different situations: dry work, wet work, dry work and grinding can be combined at the same time; open road grinding, closed circuit grinding.4.The sealing is good, it can be operated under negative pressure, and the working place is free from dust and flying. 5.It is biased towards large-scale, which can meet the needs of large-scale production of modern enterprises.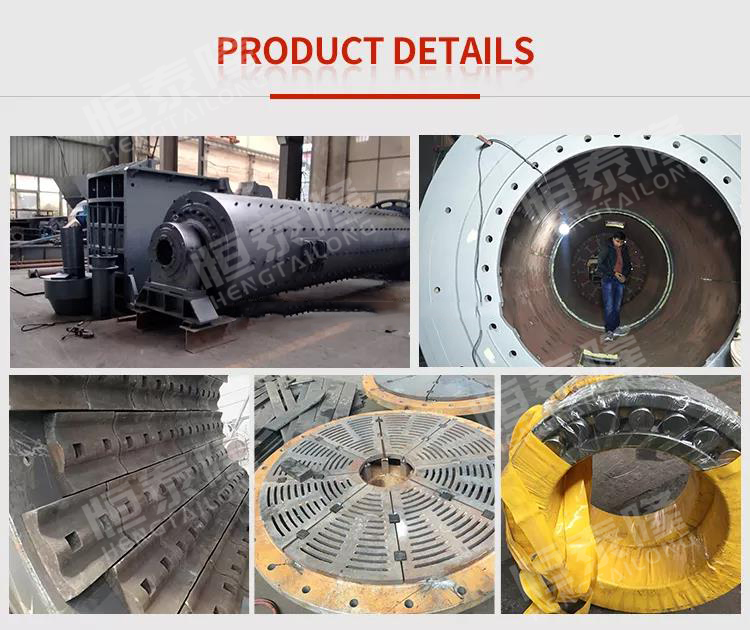 Working Principle
Ball mill grinding machine is a kind of horizontal drum-type grinding mill with external gear and double bins. Materials goes evenly through quill shaft in feeding device into the first bin, which has ladder lining or ripple lining with steel balls in different specifications.Steel balls are taken to a certain height by centrifugal force from drum rotation and then fall. Thus it will give a heavy blow to materials, playing a role of grinding. Materials after crushed in the first bin shall enter bin across single-layer diaphragm into the second, which is provided with flat lining with steel balls, to go through further grinding. The ground materials are discharged through the discharging board thus the grinding process is finished.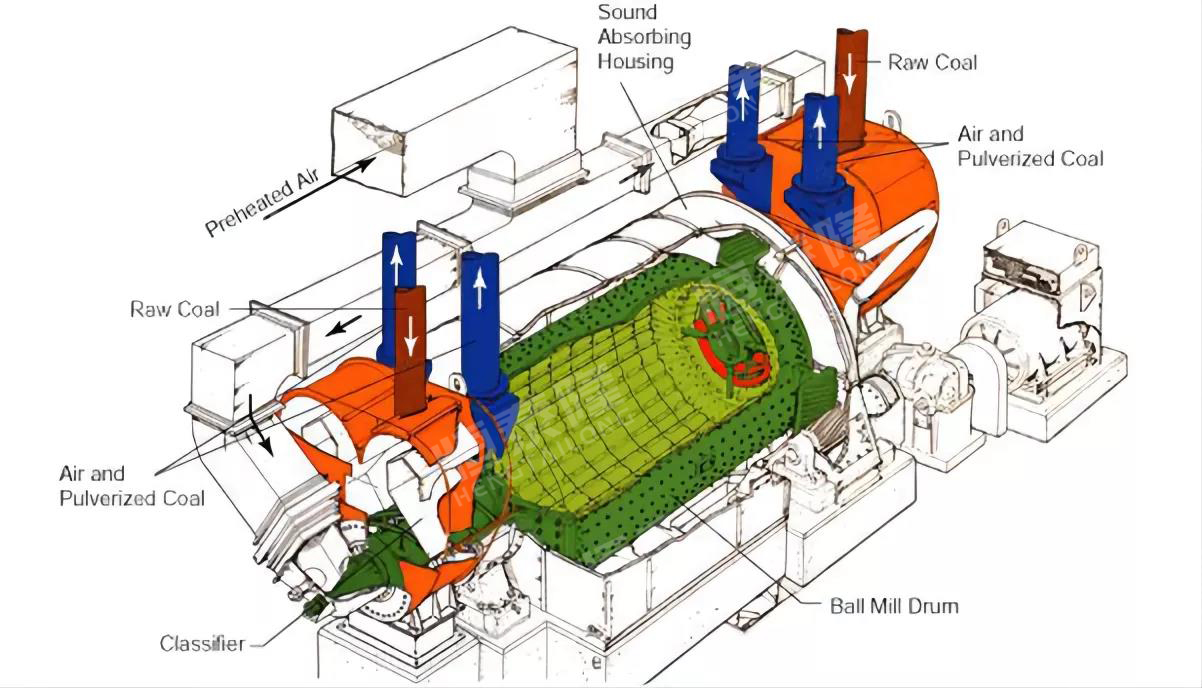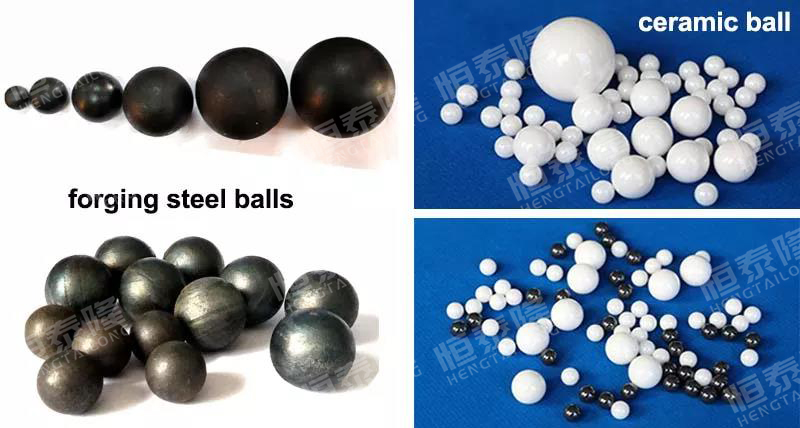 Ball Mill Production Process
With advanced machining equipment, we will offer a most suitable machine for you.
1.Steel Cutting 2.Plate Bending 3.Welding 4.Machining 5.Drilling 6.Ball mill head assembly 7.Ball mill head preparing
8.Hollow shaft assembly 9.Large gear preparing 10.Pinion Preparing 11.Testing 12.Ball Mill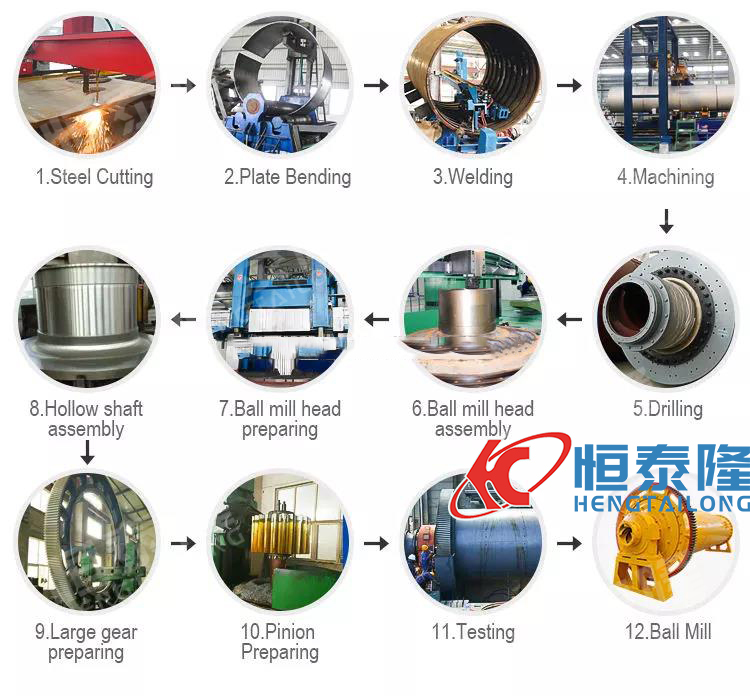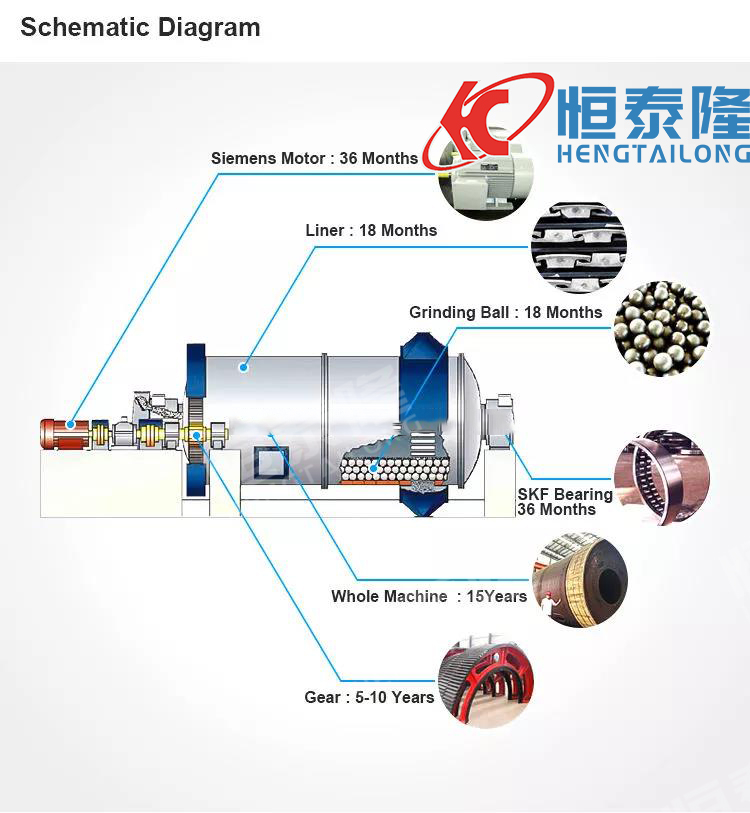 Other Features
[Capacity]: 0.62–90 t/h
[Applicable Material]:Ball mill is key equipment for grinding materials after crushing process. It is used to grind kinds of materials into fine powder 20-75micrometer.
Based on discharging type, It could be grate type,overflow type etc.
Ball mills are among the most variable and effective tools when it comes to size reduction of hard, brittle or fibrous materials.
The variety of grinding modes, usable volumes and available grinding tool materials make ball mills the perfect match for a vast range of applications.