Diesel Sand production line mobile mini granite glass rock crasher ores hammer crushing machine stone Crusher
The hammer crusher is a device that uses the impact of a high-speed rotary hammer to crush materials. It is suitable for metallurgy, mining, chemical, cement, construction, refractory materials and ceramics industries. It can be used for medium and fine crushing of various soft and hard ores such as barite, limestone, gypsum, terrazzo, coal, slag, etc. The equipment can adjust the grate gap according to customer requirements and improve the discharging particle size to meet the different needs of users.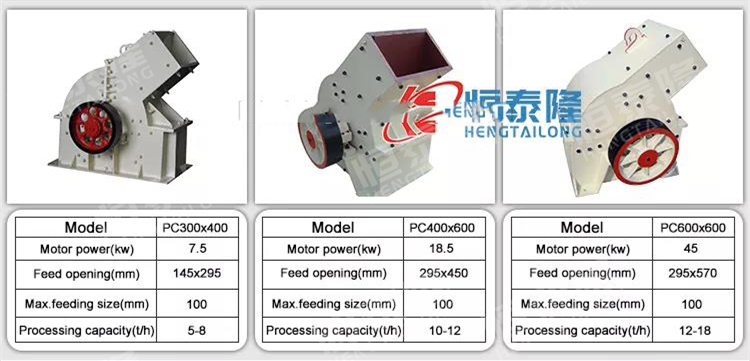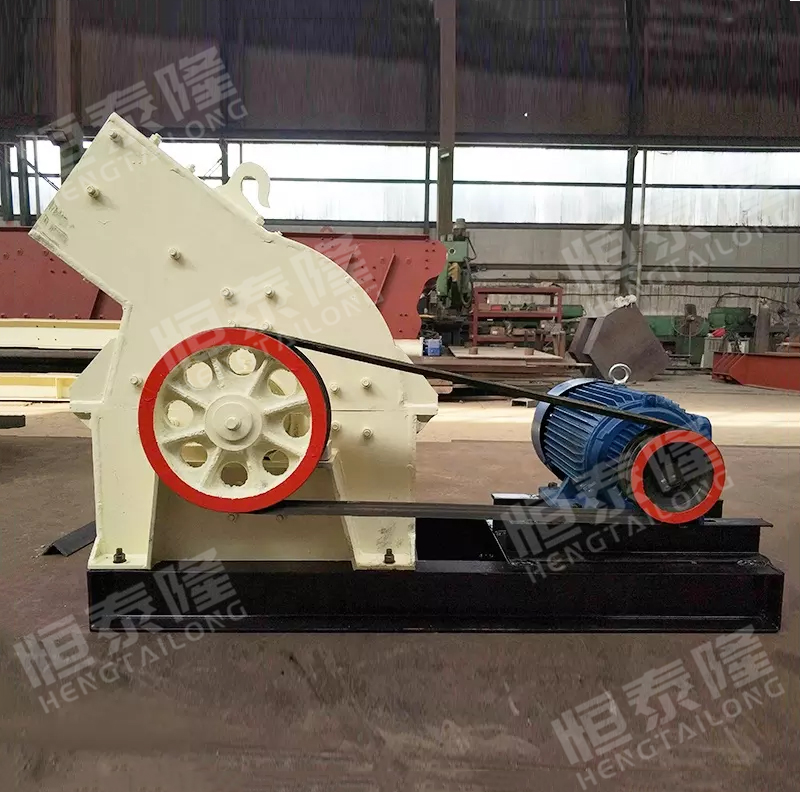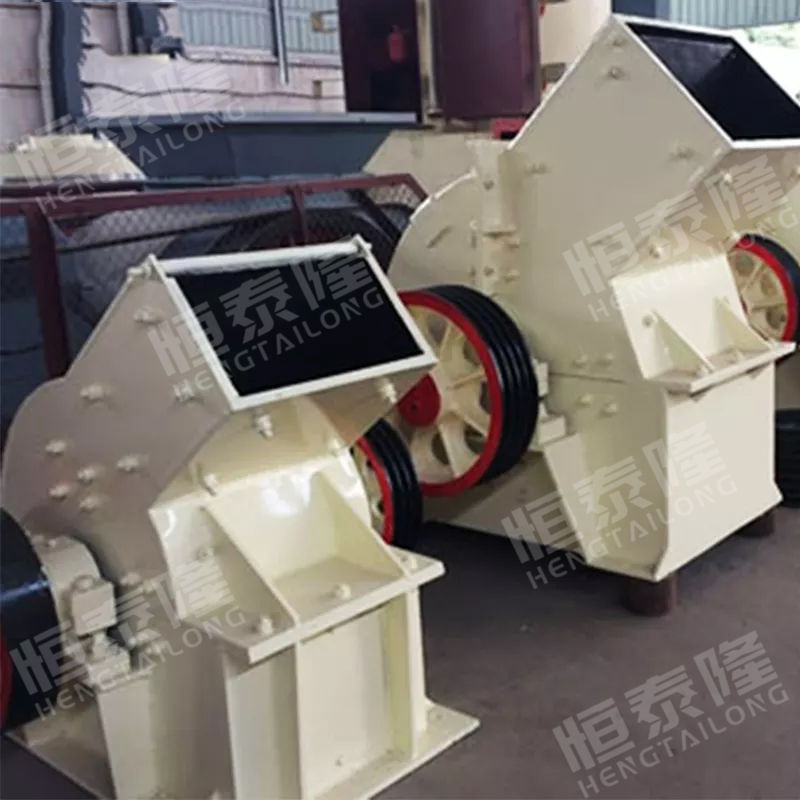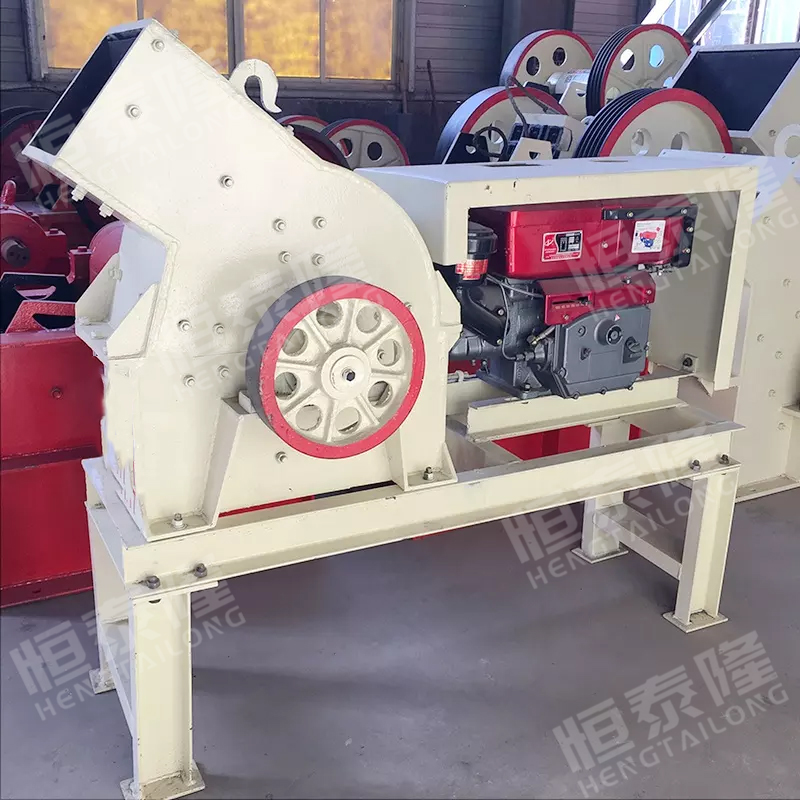 Product Applications
Applicable materials: limestone, granite, marble, basalt, iron ore, river pebble, shale, bluestone, coal, gypsum, alum stone, etc.
Hammer crusher can be broken materials for coal, salt, chalk, gypsum, brick, limestone, etc., also used for breaking fiber structure, elasticity and toughness of the broken wood,paper or broken asbestos cement waste to recover asbestos fiber and so on.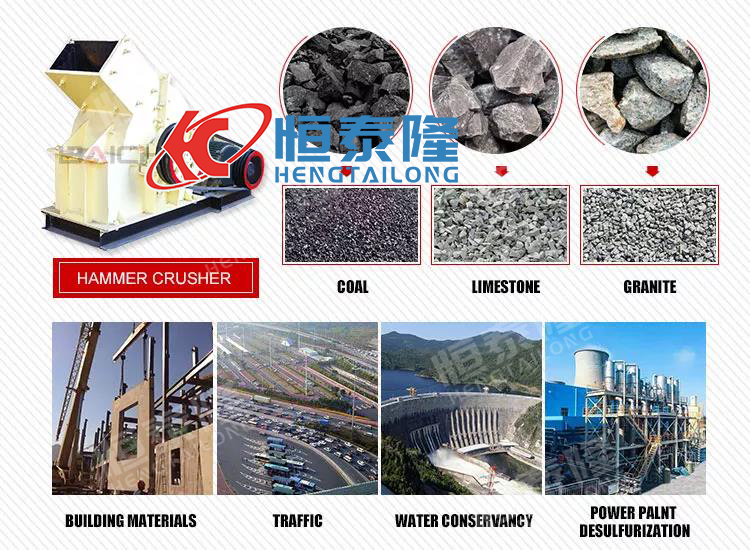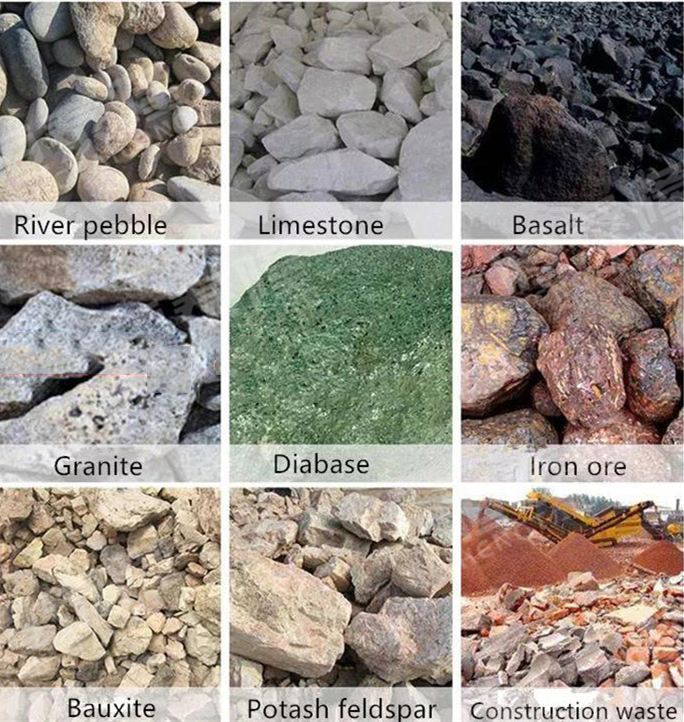 Details Images
In the hammer crusher, the motor drives the rotor to rotate at a high speed through the belt, and on the rotor there are series of hammers.When the materials get into the working area of hammers,the rotating hammers with high rotation speed are crushing them; the crushed products meeting the required size can be discharged by the outlet and become the final products; the large size products are brought back to the crushing area by the hammers for being re-crushed until they reach the required size.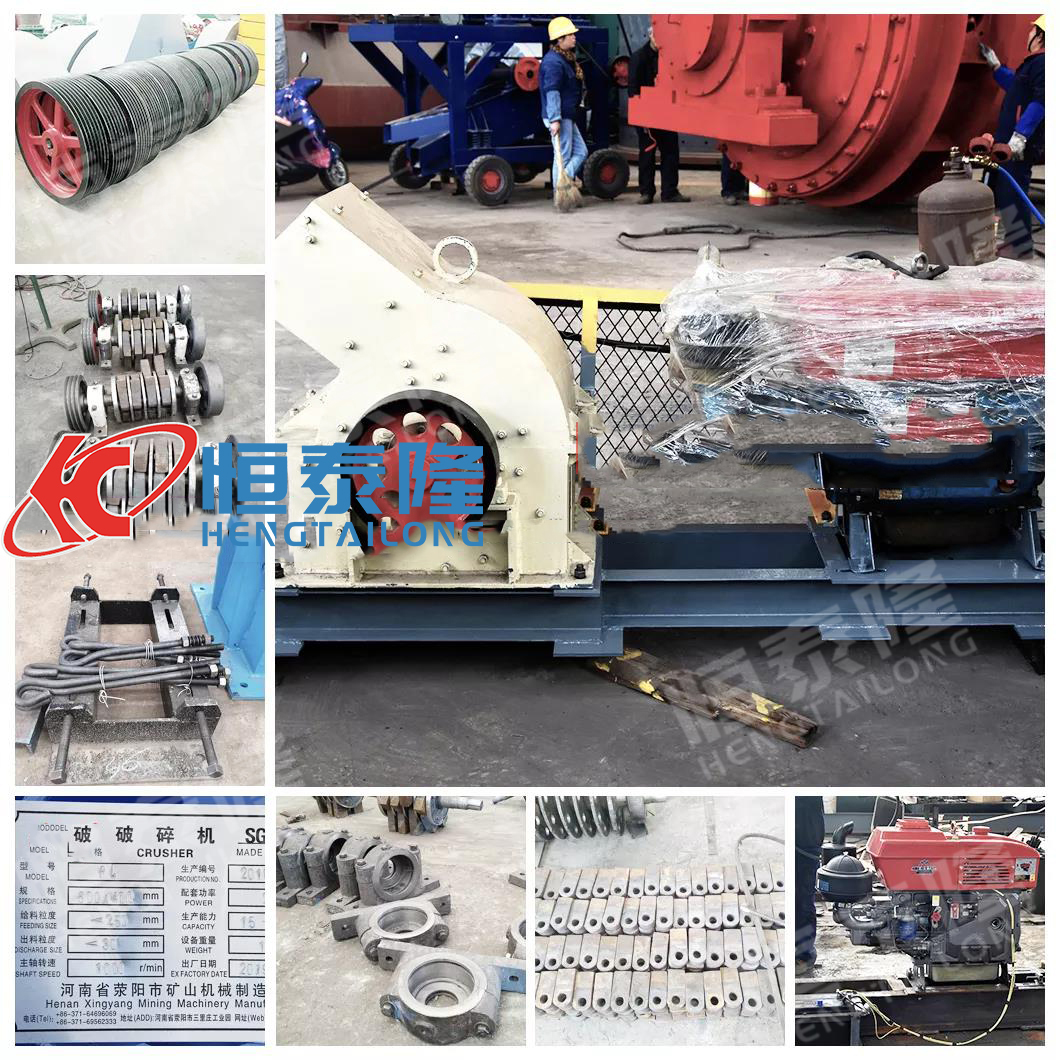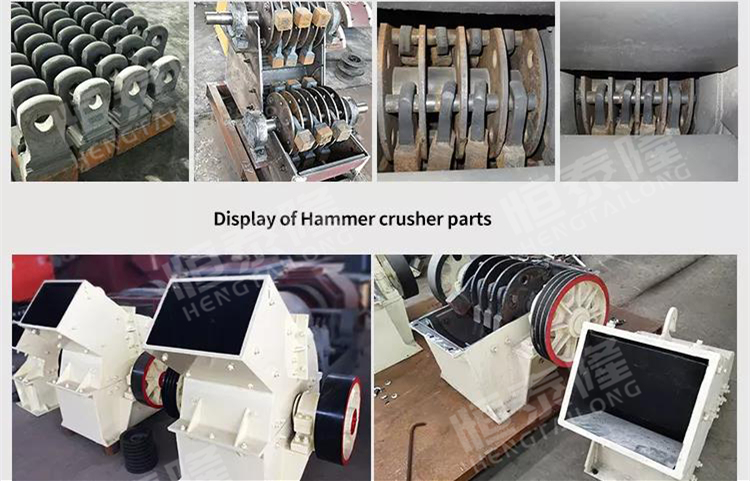 Working principle
Motor drives the rotor quickly in the crushing cavity. Raw materials enter the crusher through the feeding inlet and are impacted, cut and ground by high-speed hammer heads.There is a grate under the rotor assemblly, so that materials with size smaller than the grate mesh will be screened out and others are left to be further hammered until they reach the standard size.The size of the final product can be adjusted by changing the grate, the gap between the rotor assemblly and the grate can also be adjusted according to different requirements.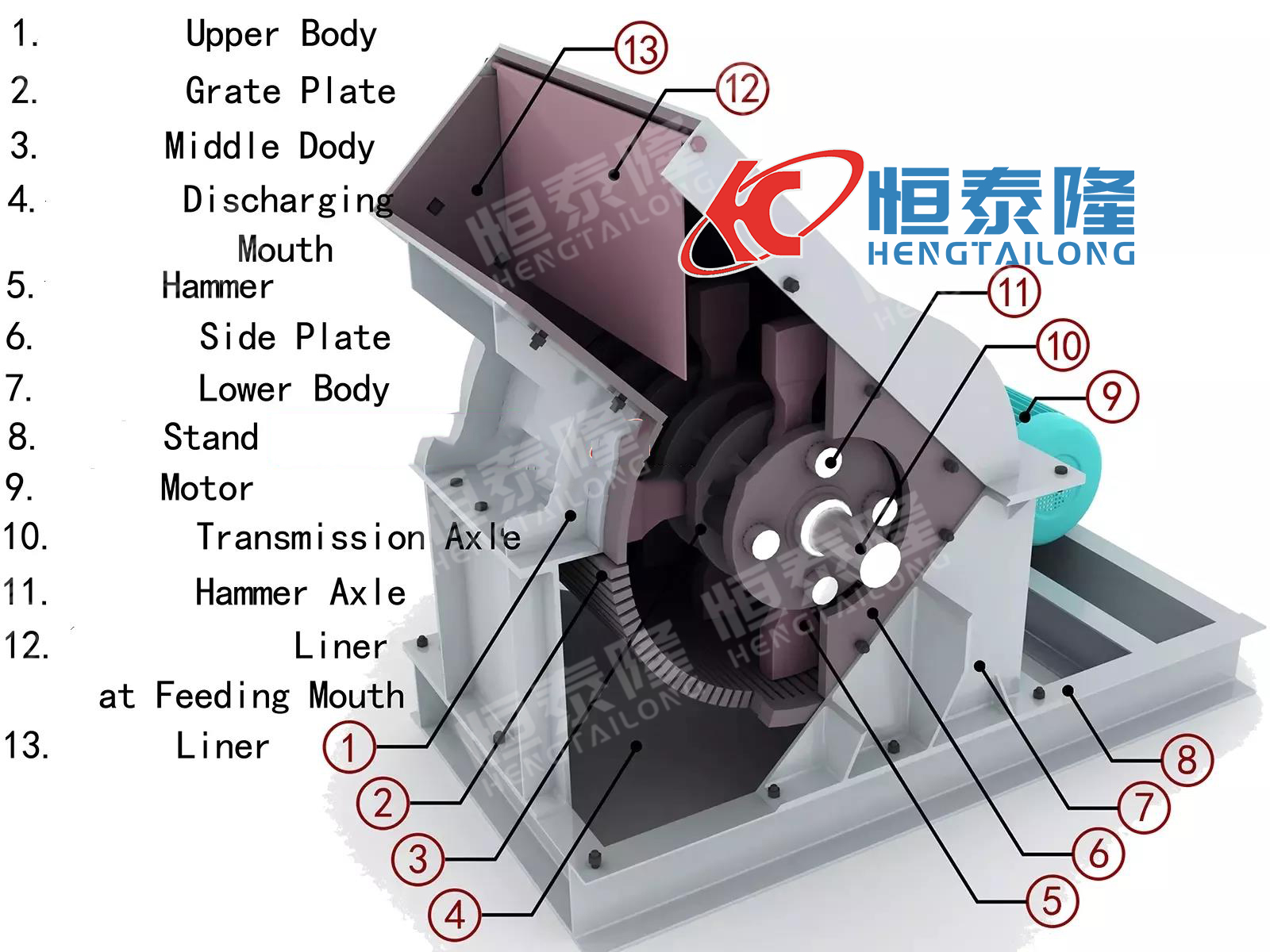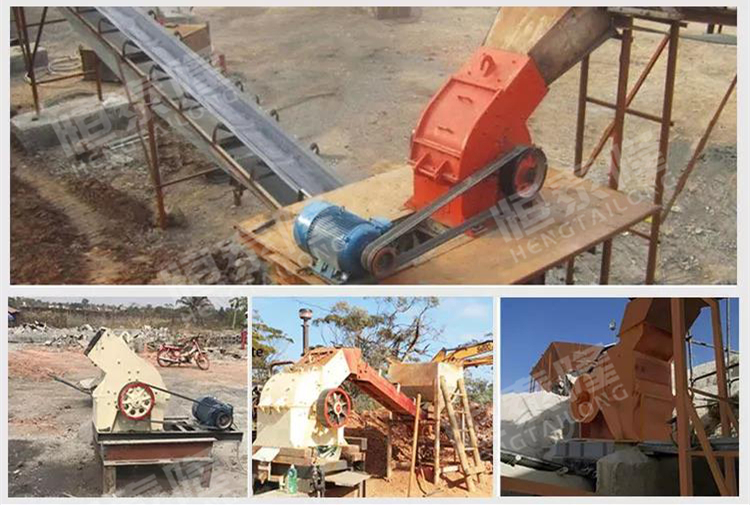 Features of Hammer Crusher
1.Inlet large, high crushing chamber adapted material hardness, block degree, the product powder less;2.Materials vacant, broken power consumption;
3.New hammer, impact force;4.Hammer shaft mounted adjustable, hammer, long life;5.Grid size is adjustable, controllable particle size, particle shape is good;
6.Chassis can be flipped, maintenance more convenient;7.Square shank bolts, impact resistance, wear and tear;8.Compact, machine rigidity;
9.Fight structure, handling, easy to install;10.The machine shocks, counter, strike (rock stone) fragmentation functions in a high production efficiency, mechanical abrasion is small, the overall efficiency significantly, widely used in artificial sand.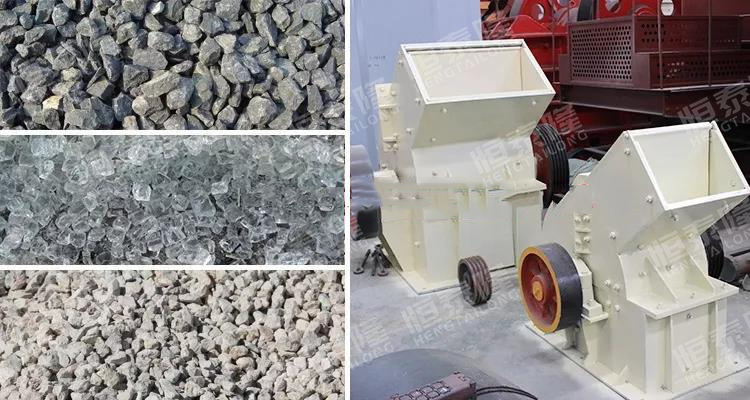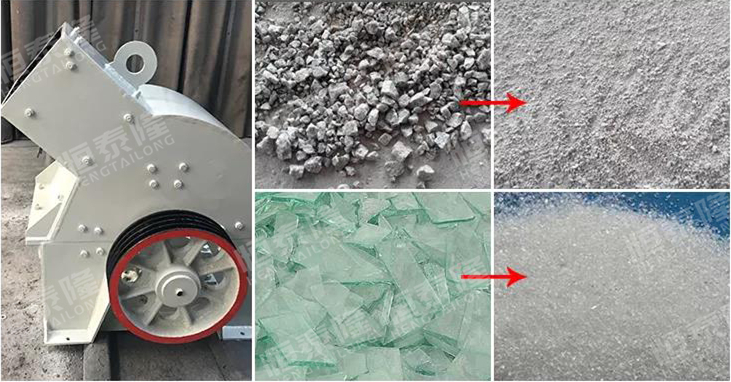 Product Display
1.High ratio of crushing;2.Homogeneous final grain size;3.Simple structure;4.Reliable working condition;5.Easy maintenance;6.Low operating cost.