Quarry machine and mining machine impact crusher for stone rock and concrete
Impact crushers is a new generation developed by our company absorbing advanced technology at home and abroad, combined with the specific conditions of the domestic gravel industry.
It adopted new manufacturing technology and a unique structure design. The processed product is a cube, no tension, and crack. The particle shape is good, adjust the particle size, the crushing specifications are multiple.
It has mainly used for soft material processing.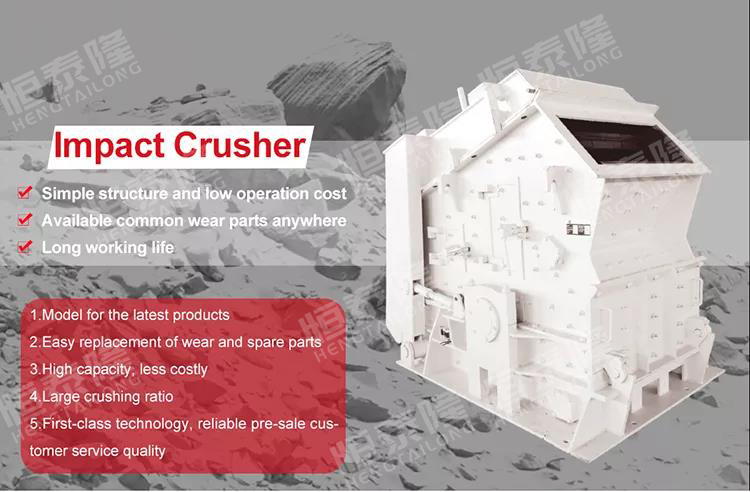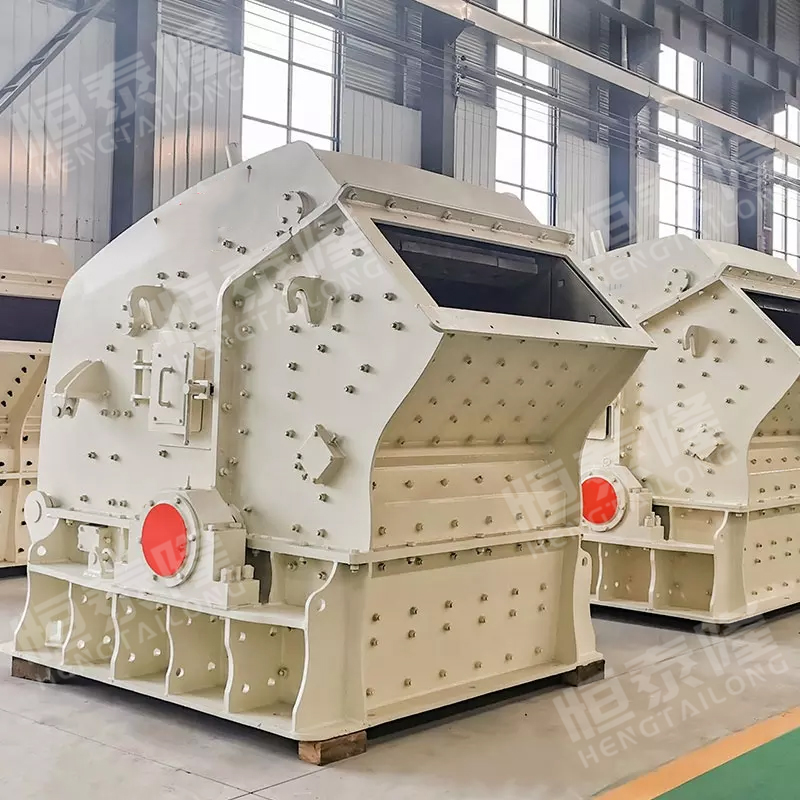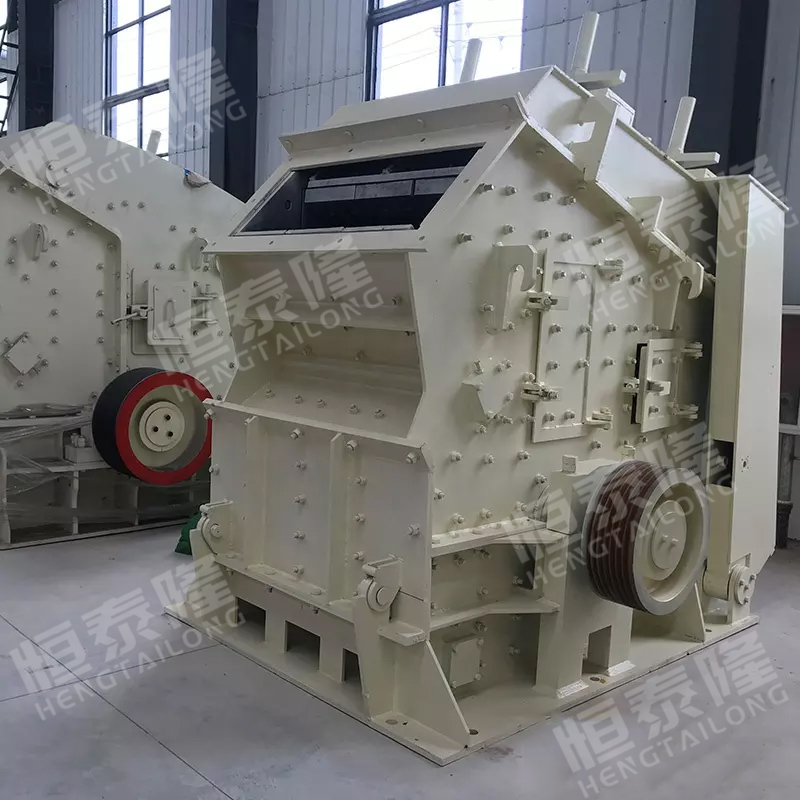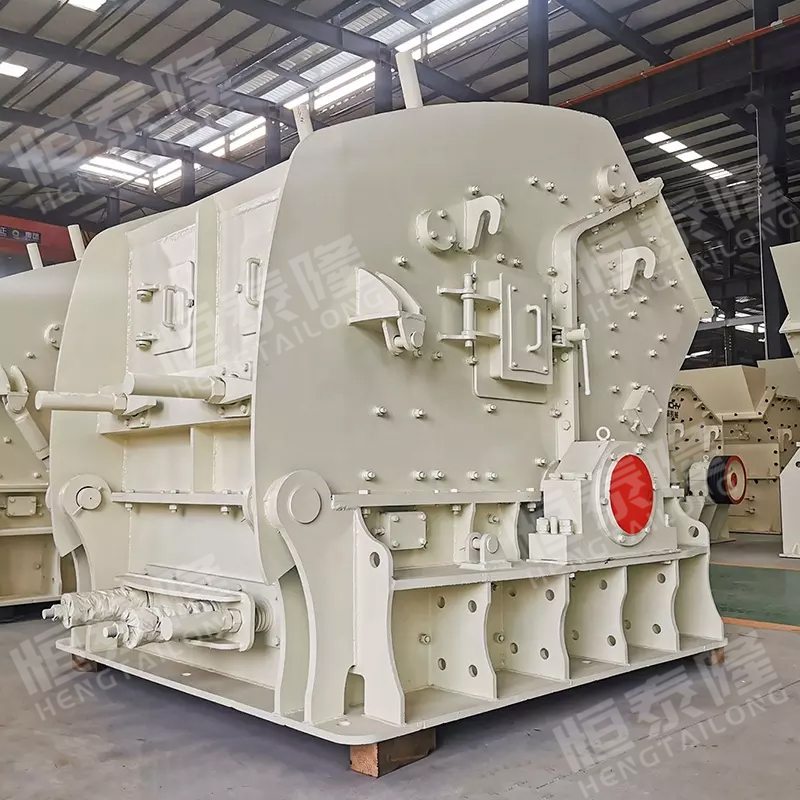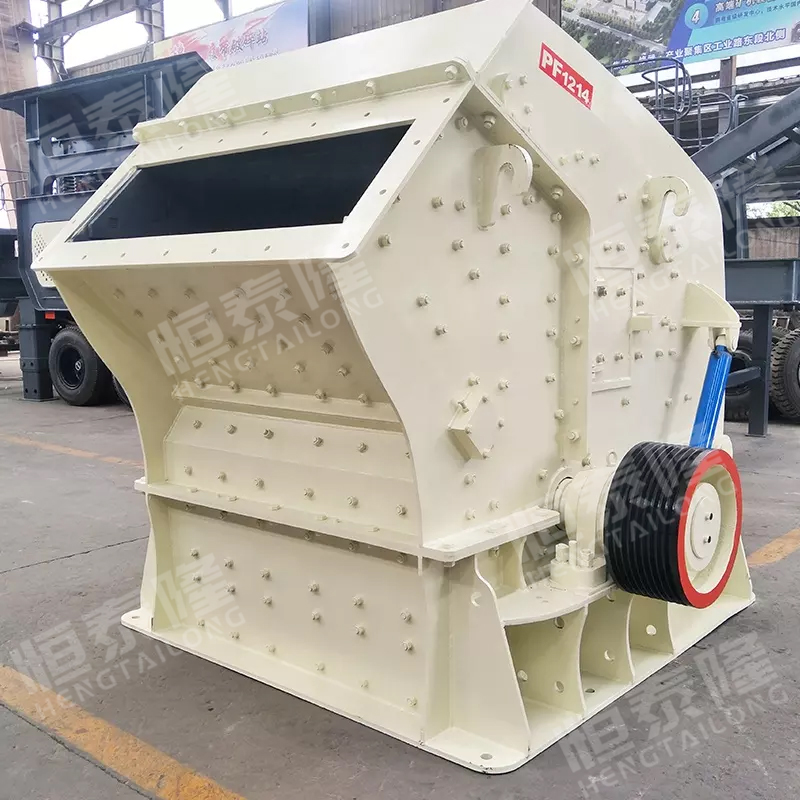 Product Applications
It is widely used in metallurgy, mine, cement, chemical engineering, fire resistant materials, ceramics and other industrial sectors, as well as in the expressway construction,
water conservancy project, building crushed stone, and machine-made sand process fields, etc.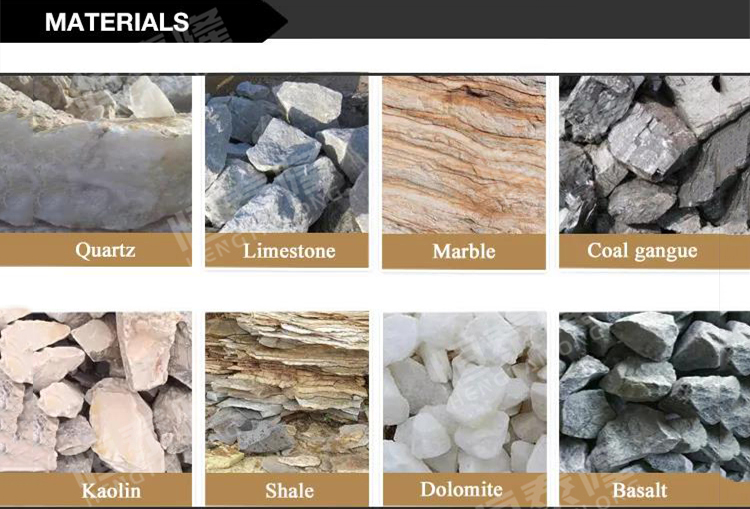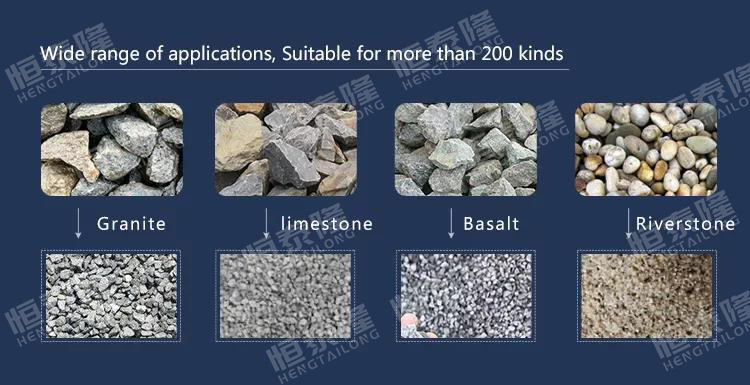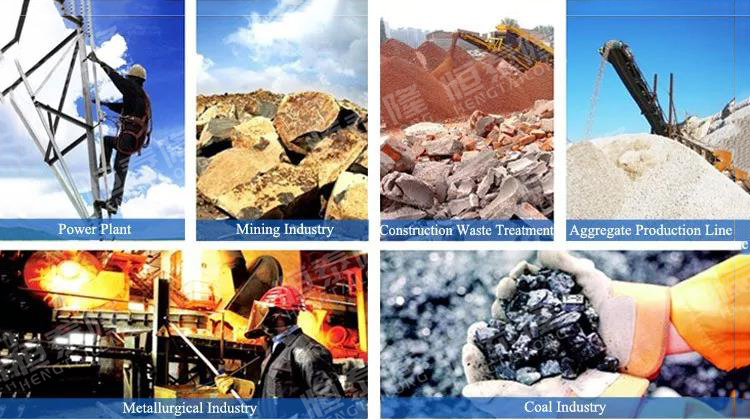 Product Details
1.Big feeding opening, high crushing cavity, used for crushing high hardness and large lump material, producing less product powder;
2.Adjustable clearance between impact plate and board hammer can effectively control the discharging size and particle shape of products;
3.With compact structure, high rigidity, rotor with big moment of inertia;
4.Equipped with shock-resistance and wear-resistance high-chromium board hammer;
5.Economic and reliable non-key connection makes maintenance easier;
6.With entire crushing function, high productivity, parts with less abrasion;
7.Cubic shape of the products.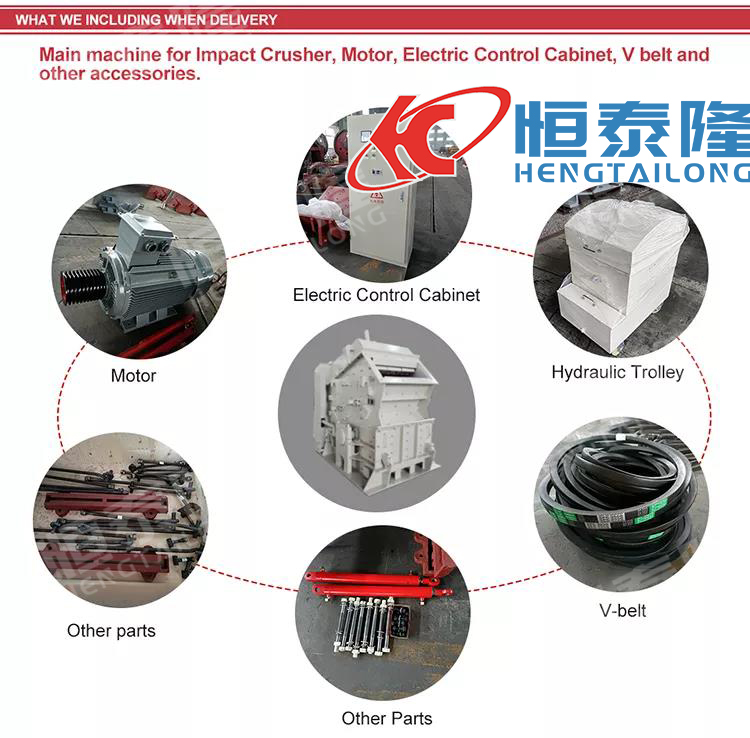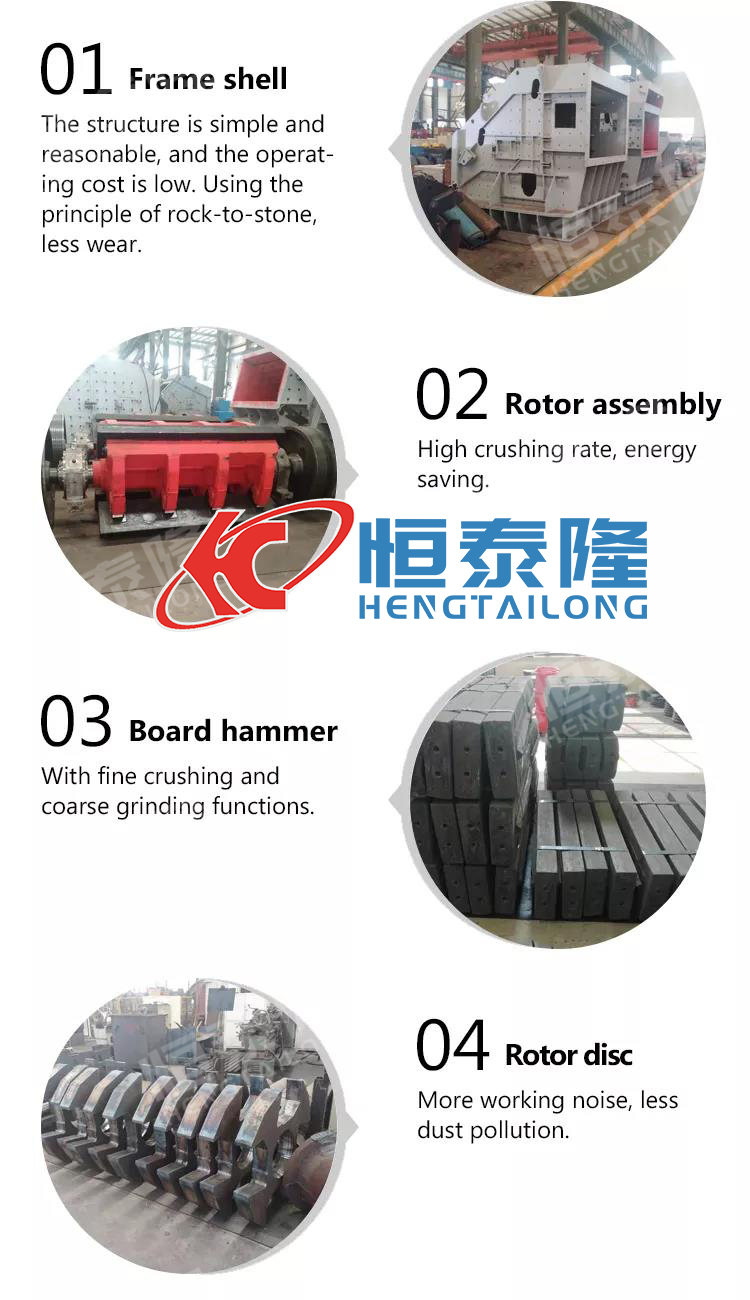 Working Principle
Impact crusher is a kind of crushing machine that uses impact energy to crush materials. When the machine works, driven by the motor, the rotor rotates at a high speed.
When the material enters the plate hammer action area, it collides with the plate hammer on the rotor and is crushed again, and then thrown to the impact device,
and then bounces back from the impact lining plate to the plate hammer action area for re crushing.
This process is repeated. The material enters the second and third impact chambers from large to small for repeated crushing, Until the material is crushed to the required particle size,
it is discharged from the discharge port. Adjusting the gap between the counterattack frame and the rotor can change the discharge particle size and shape of materials.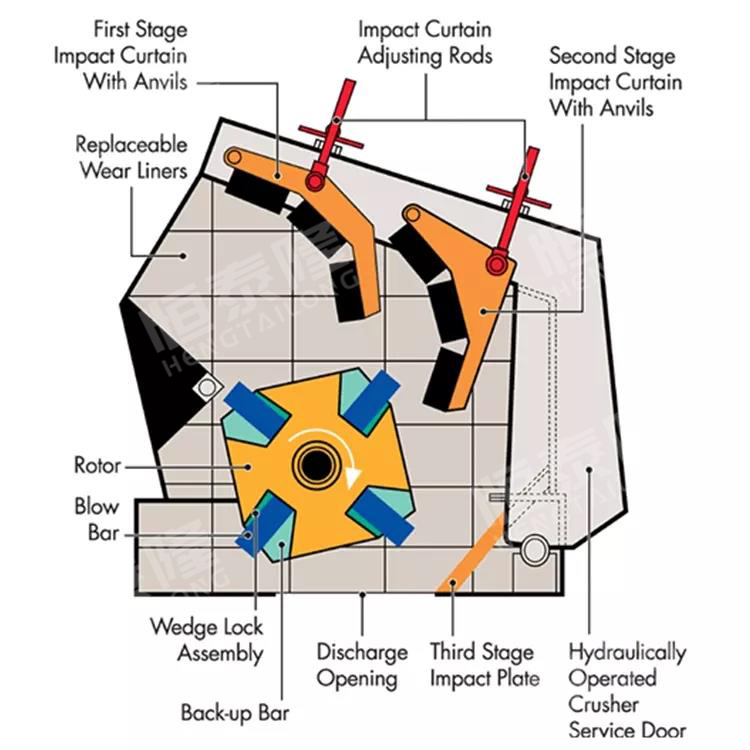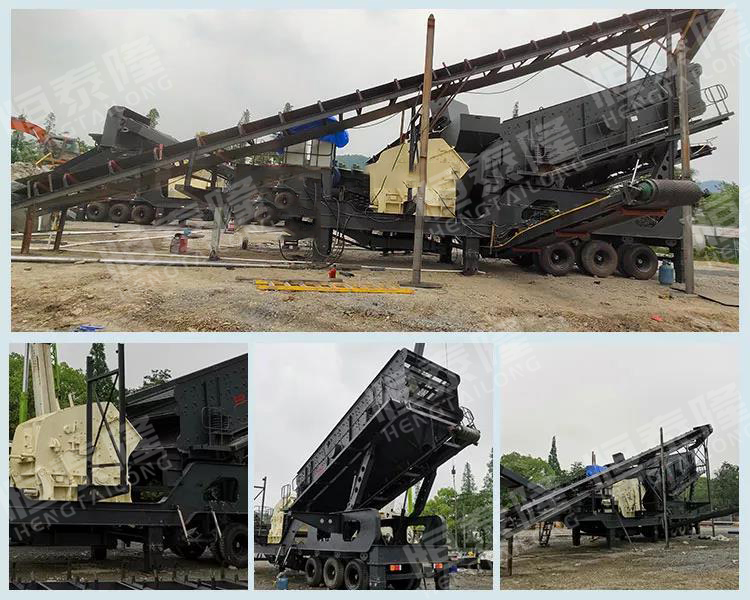 Main Features
1.The maximum feeding can reach 1000 mm, which greatly improves the crushing ratio compared with the traditional impact crushing.Adjusting the special device can
freely convert between primary crushing and secondary crushing.
2.The crescent shaped plate hammer can ensure the vertical impact of materials, with large impact force and high crushing efficiency.The impact surface is larger and more durable than the linear plate hammer.
3.Cover opening safety locking and rotor maintenance locking structures are adopted to effectively ensure the safety of equipment maintenance.
4.The hydraulic pressure automatically adjusts the gap between the counterattack and the plate hammer to effectively reduce the labor intensity, which is fast and convenient.