Limestone Coal Double Roller Teethed Crusher Stone Machine Stone Quarry for Clay Material
Roll crusher is also called double roll crusher, double teeth roll crusher etc. The surface of roller crusher are made of high manganese steel, which can stand up to heat treatment.
Double roller crusher is suitable for rough and intermediate crushing of brittle materials in such industries as cement, chemical industry, electric power, mine, building materials and metallurgy.
The grain size of the input material is large, the particle size of the output product can be controlled, and it is possible to effectively destroy the material whose compressive strength is less than 160 MPa.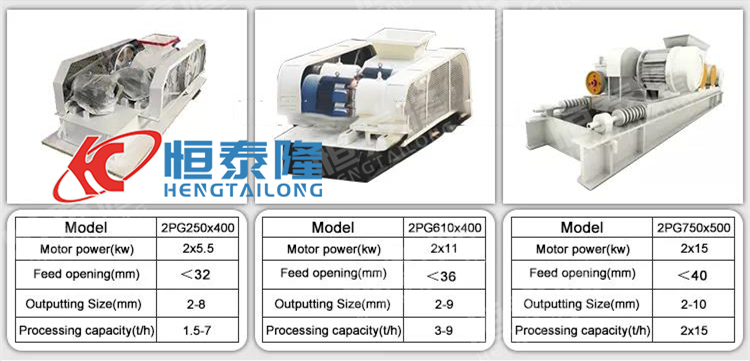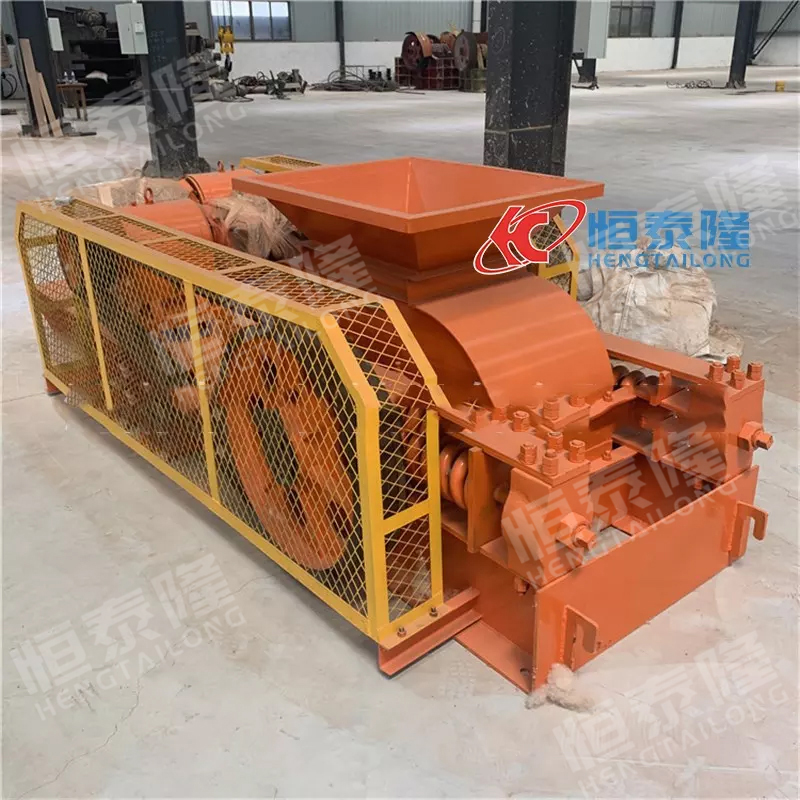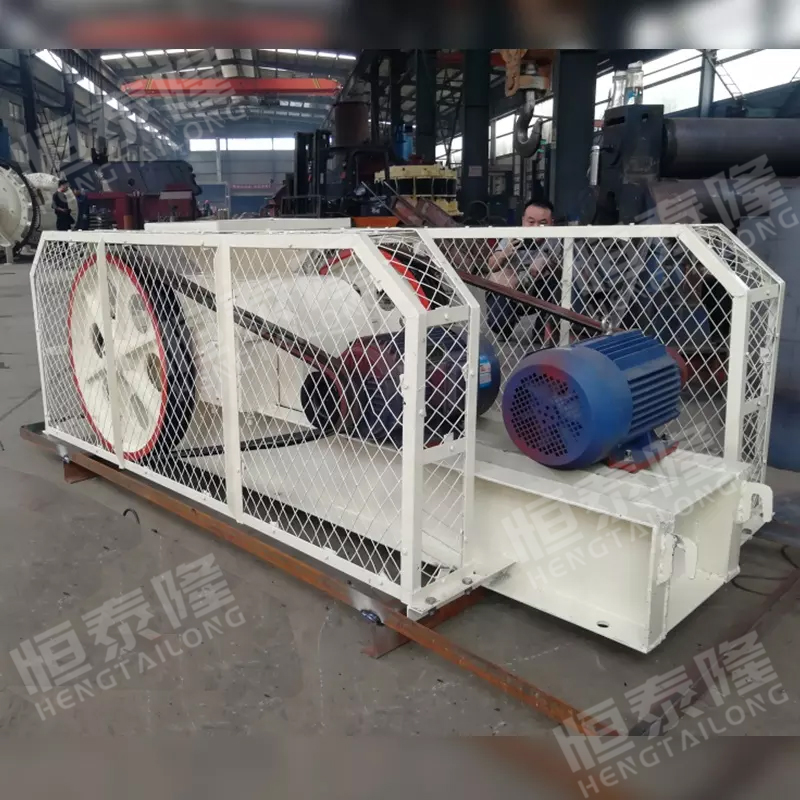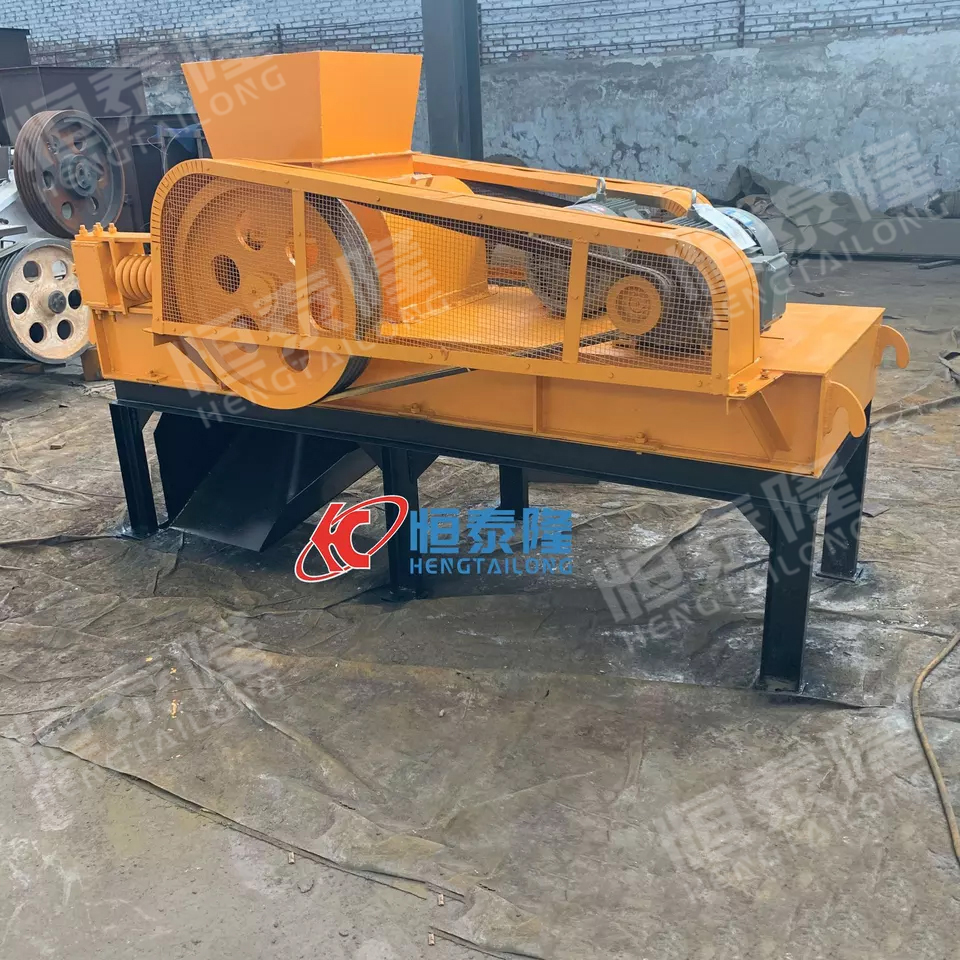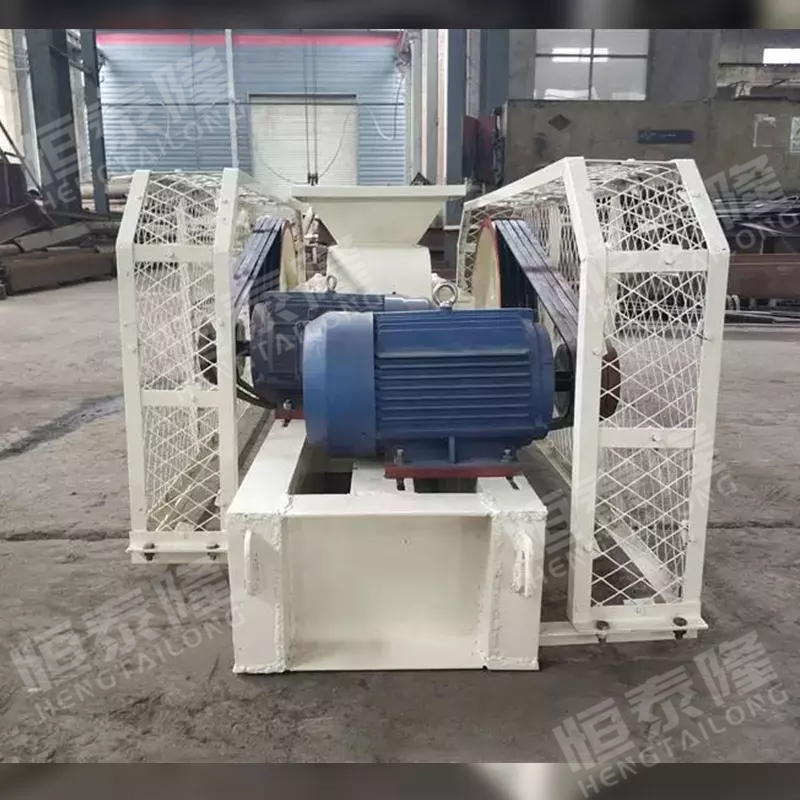 Product Applications
Roller crusher has widely application in mining, building materials, chemical industry, metallurgy, etc.
It is mainly used for secondary and fine crushing of materials with middle hardness or middle minus hardness, such as rocks, coal, slag, clinker mineral,
shale and so on.Depending on the requirements, the rolls are smooth or toothed.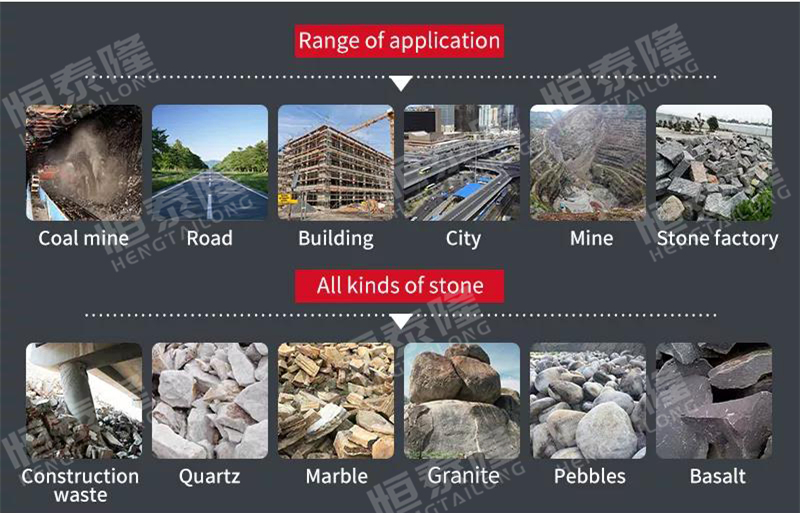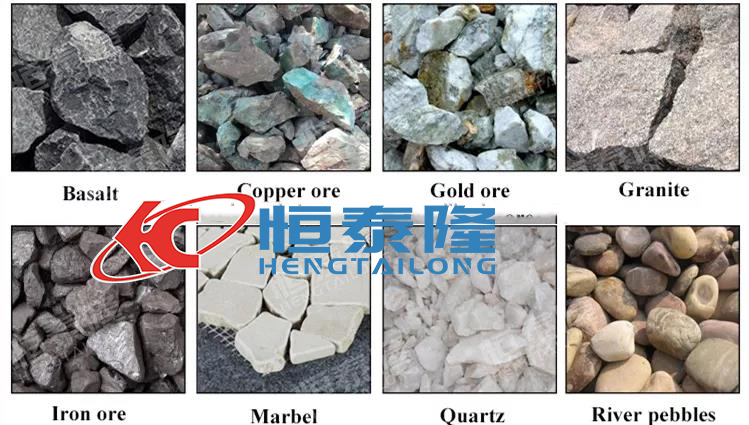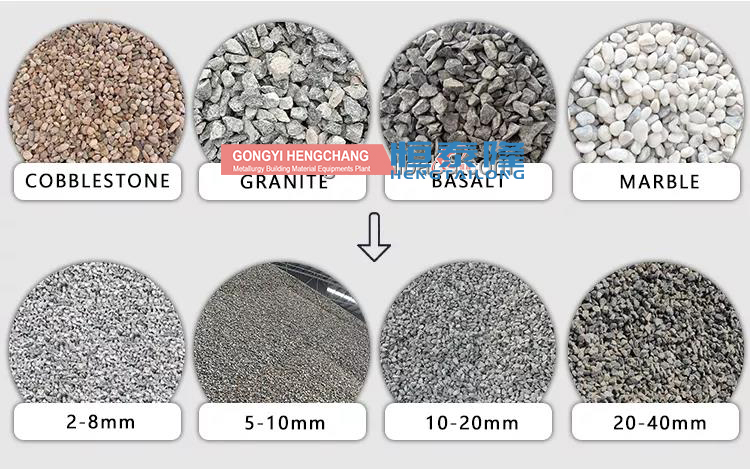 Applicable Materials
River pebble, calcite, quartz stone, marble, pebbles, bentonite, iron ore, bluestone, rock, water slag,limestone, weathered sand, diabase, granite, basalt, etc.
Application scope: Highways, high-speed railways, high-rise buildings, municipal administration, hydropower dam construction, concrete mixing plants, sand and gravel yards, etc.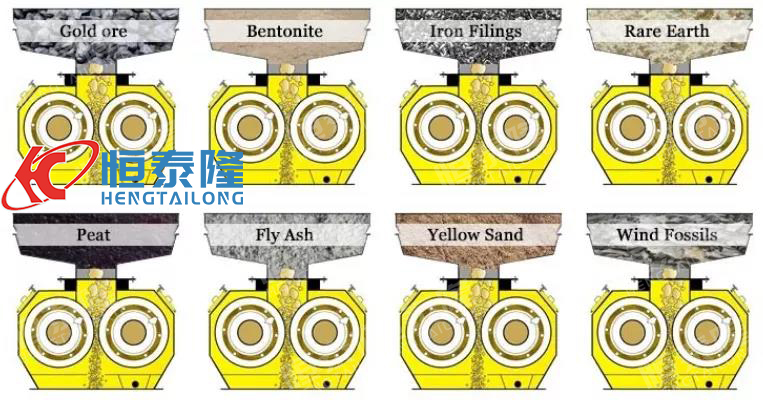 Product Details
Eccentric shaft adopt 40Cr steel precise forged, Advanced Movable jaw plate assemble made from high quality casting parts.
Tooth-shape plate, deep V-chamber, high manganese steel material ZGMn13-4 make crusher more reliable, Precise casting heavy fly wheel.
Jaw crusher frame adopt thick Q235B heavy steel plate welding process.Machine blasting, anti-rust painting, surface painting at least three times paintings.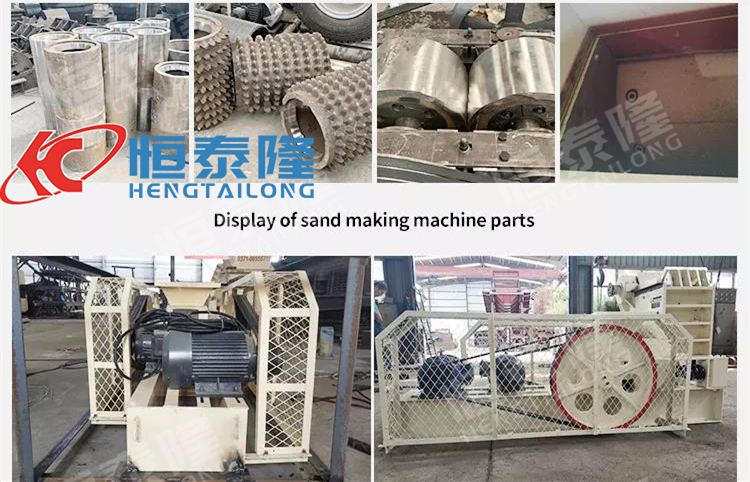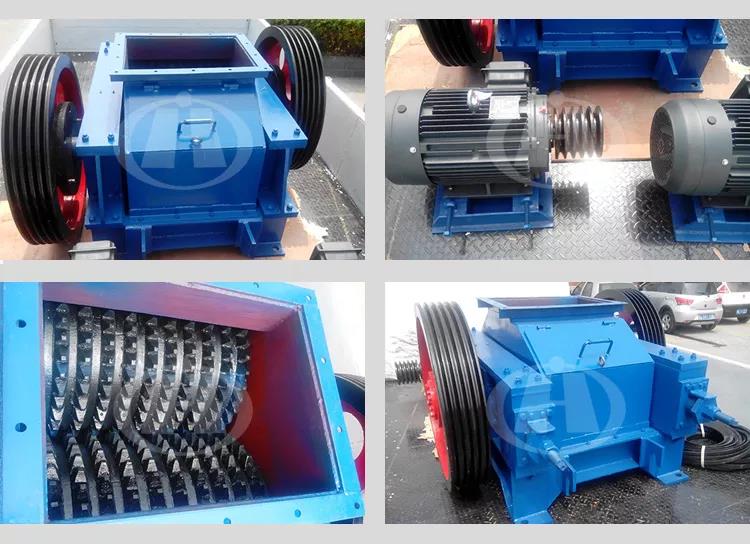 Working Principle
There are two cylindrical rollers horizontally installing on mutually parallel racks, where one of the roller bearing is movable and the other roller bearing is fixed.
Driven by electric motor, the two rollers do opposite rotation, which produces downward acting force to crush materials between two crushing rollers;
broken materials that are in line with the required size are pushed out by roller and discharged from the discharging port.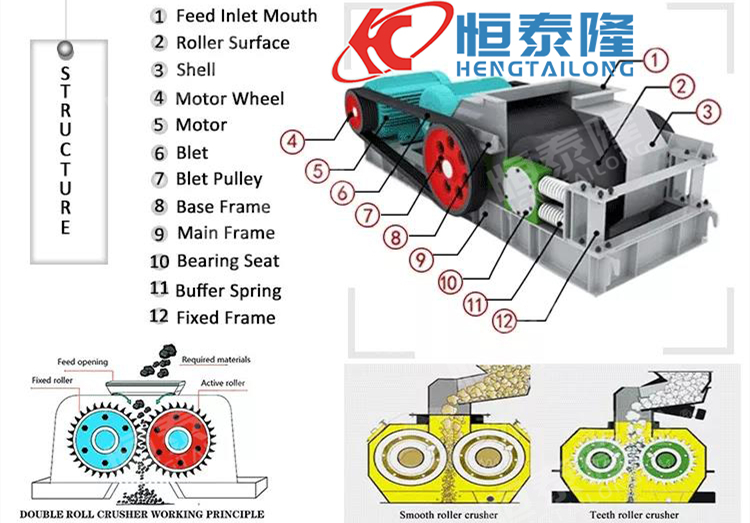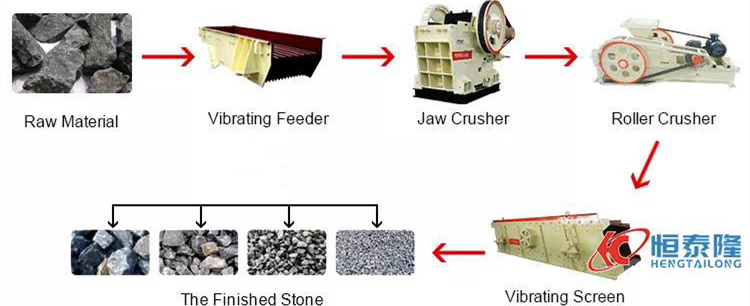 Product Advantage
1) Fully sealed structure with low noise and uniform feeding size;2) Low cost and low overpressure;3) Adjustable discharge size and high economic benefit.
4) The roller is made of high strength cast steel without replacement;5) The crusher is a new type of roller crusher;Two roll rotation slow, low cost, high squeeze pressure;
6) Self-protection. When metal and other hard materials enter the crushing cavity, the parts will not be damaged;7) Design and manufacture of target crusher.