Professional 3foot symons cone crusher 3'ft stone fine crushing machine
Symons cone crusher machine can be used as secondary, tertiary or quaternary crushing and can crush materials of above medium hardness,
such as iron ores, copper ores, limestone, quartz, granite, gritstone, etc.It has features of large crushing capacity, high crushing efficiency, low operation cost,
convenient adjustment, economical to use, etc.
Reasonable materials of spare parts and structure design improves its service life. Moreover, the final products is of uniform and cubic granularity,
thus reducing the production load for re-crushing.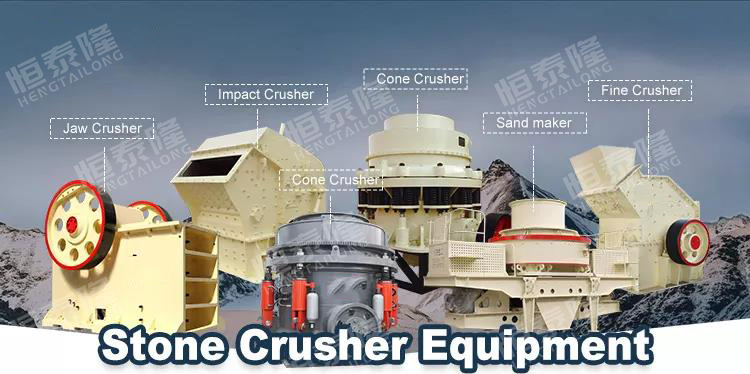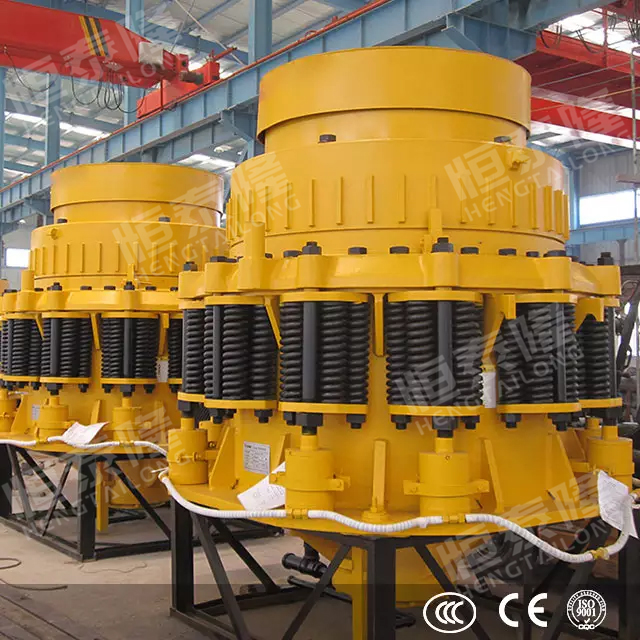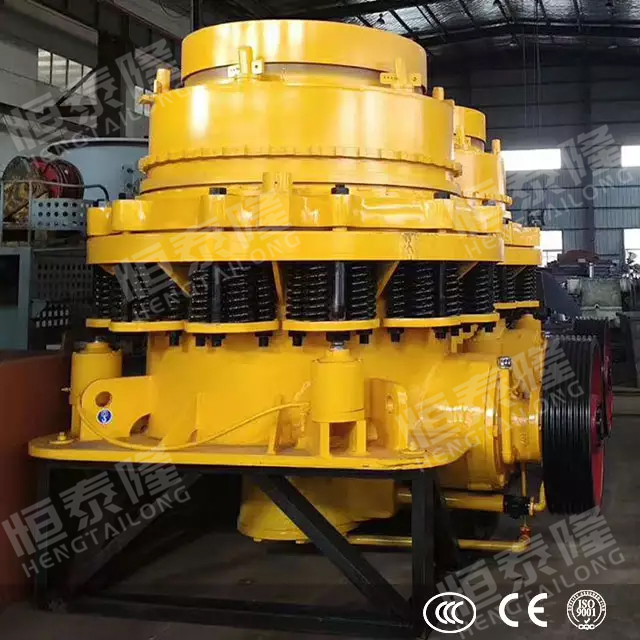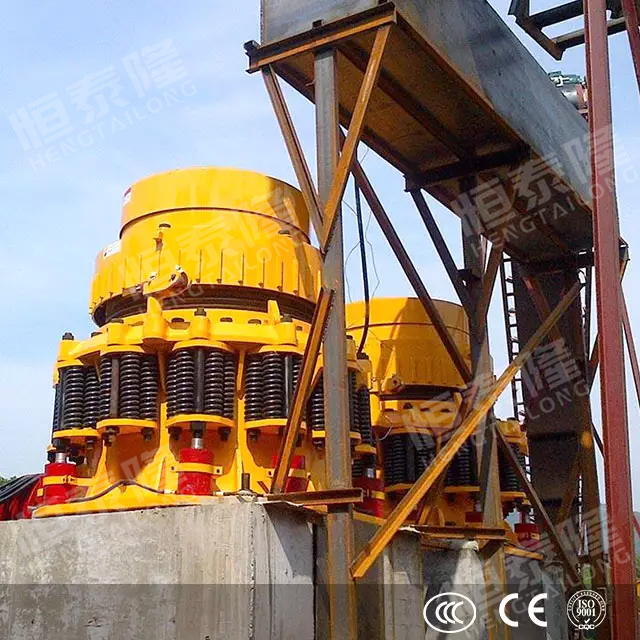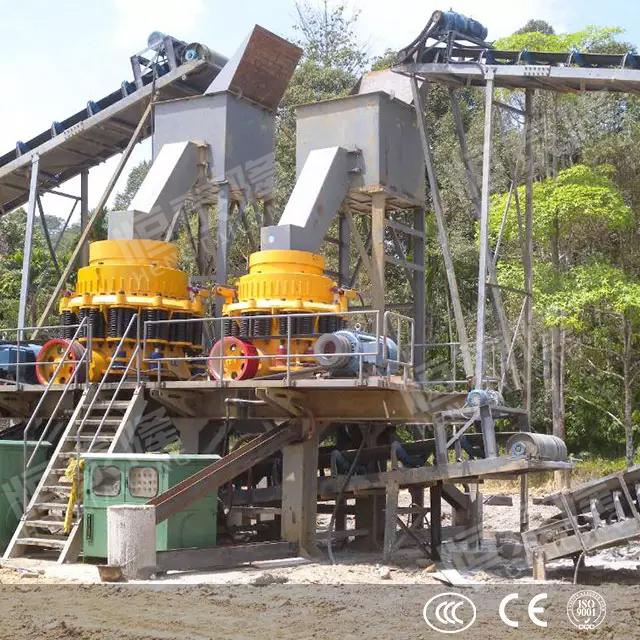 Detailed Images
The raw material is high strength cast iron, with good mechanical property, as well as good ability of absorbing the energy of crusher's vibration.
It's a great help to make the rotation of main shaft running steady, which can continuously stable the output of your crusher.
The heat treatment of tempering is applied to release the internal stress. It's a great help to prevent the part's dimension change in the daily operation of your crusher.
It obviously can prolong the life of your crusher. The final machining is carried by CNC machine to ensure each dimension tolerance,
which helps to make your assembly easy and fast, to improve the efficiency of your production and maintenance.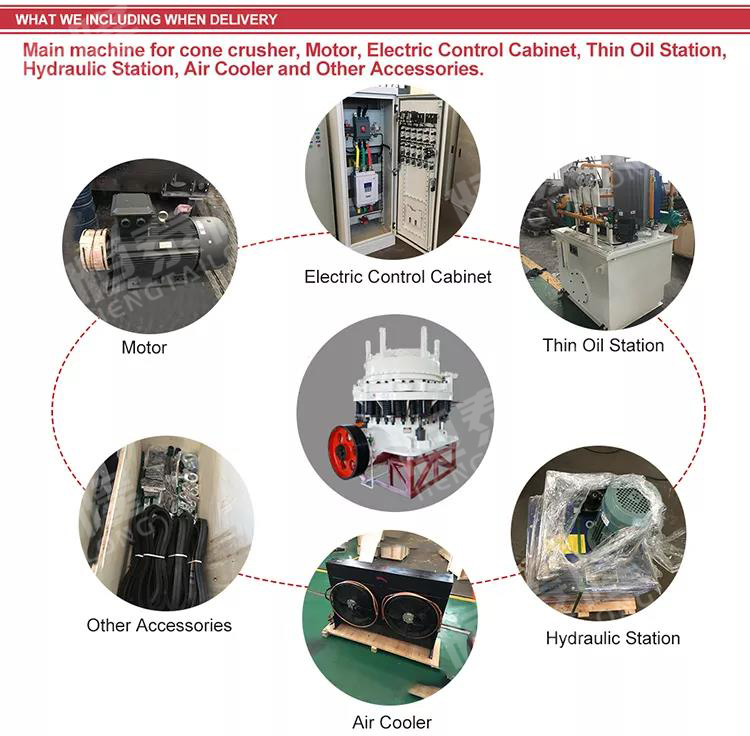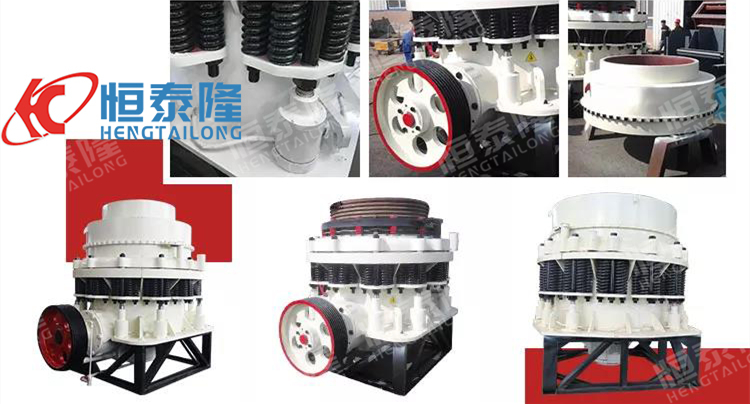 Product Applicable
Applicable materials: river pebble, construction waste, quartz stone, calcite, dolomite,
granite, basalt, iron ore, limestone, bluestone, etc.
Application areas:Cone crushers are widely used in mining industry, metallurgical industry, construction industry,
road construction industry, chemical industry and silicate industry.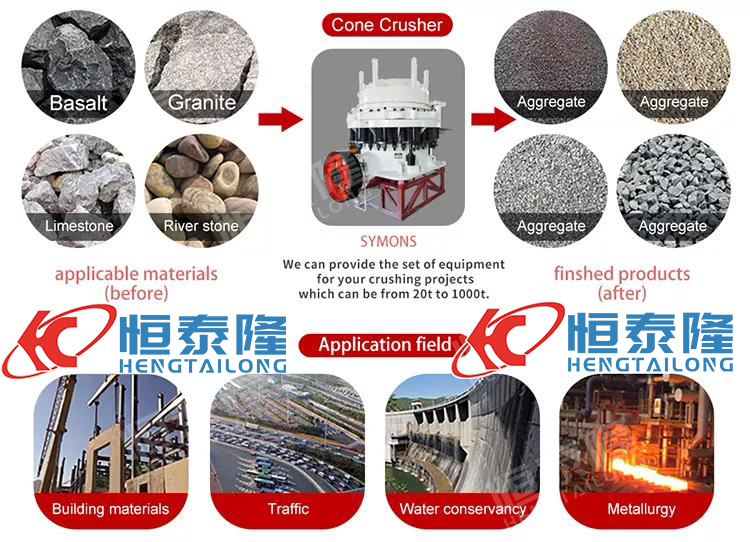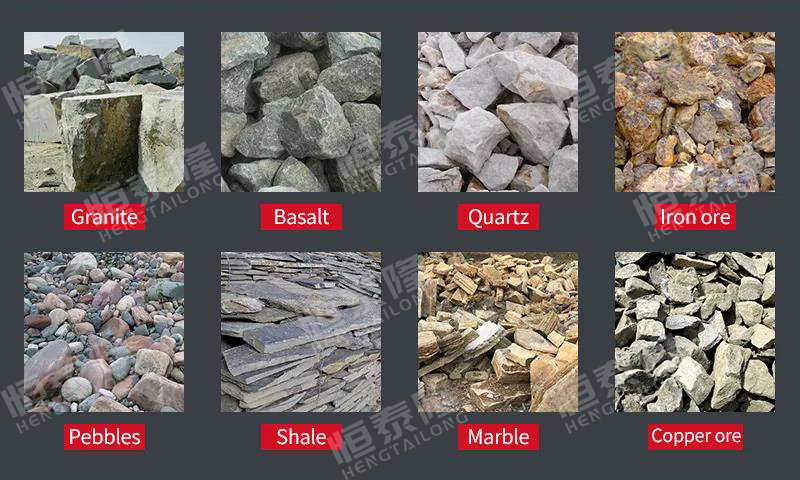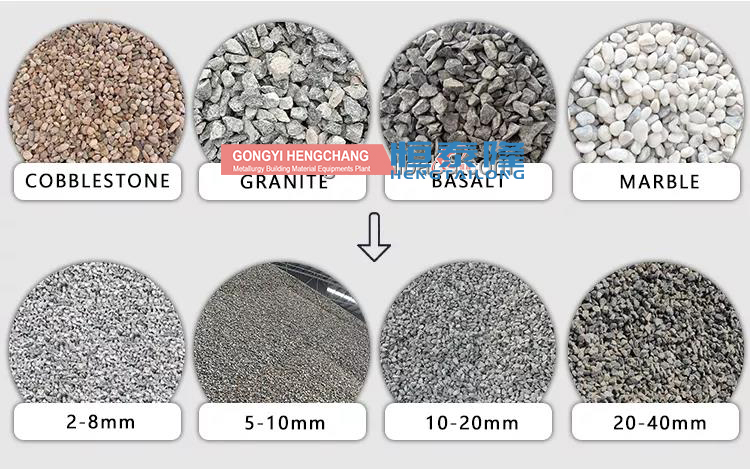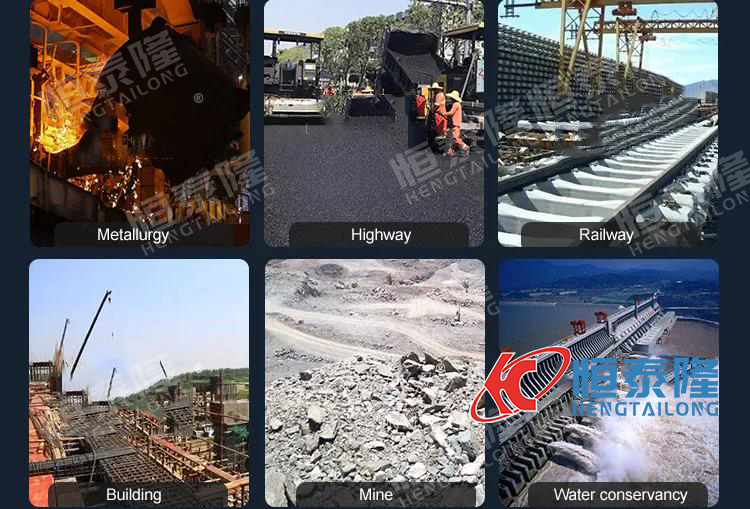 Working Principle
Cone crusher consist of frame, transmission device( countershaft, countershaft bushing, gear and pinion), main shaft, eccentric shaft, cone,mantle,
bowl-shaped bearing, springs and hydraulic pressure station for adjusting discharge opening.
(1) Transmission device: Countershaft assembly is supported by the bronze countershatf bushings, can be dismounted for convenience of maintence.
And the gear and pinipn with high strengh and high precision are adopted to ensure the reliable operation of equipment.
(2) Main shaft: Forged form hardened and tempered chrome molybdenum steel particularly large diameter to suit wear-resisting application.
High quality copper socket liner can bear high crushing load, and allows the machine working under rigorous condition.
(3) Cone and mantle plate, high manganese steel casting, hydraulic lock device is convenient and reliable.
(4) Spring and hydraulic device: Convenient for adjusting the discharge size, can remove the foreign materials if non-crushable objects came into the crushing chamber.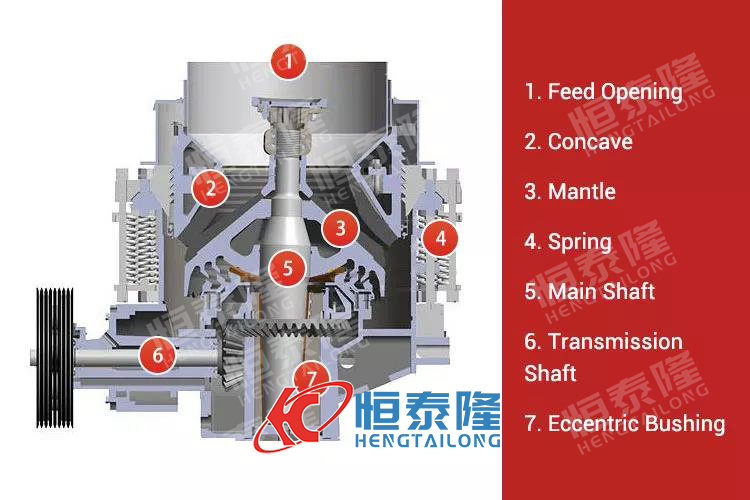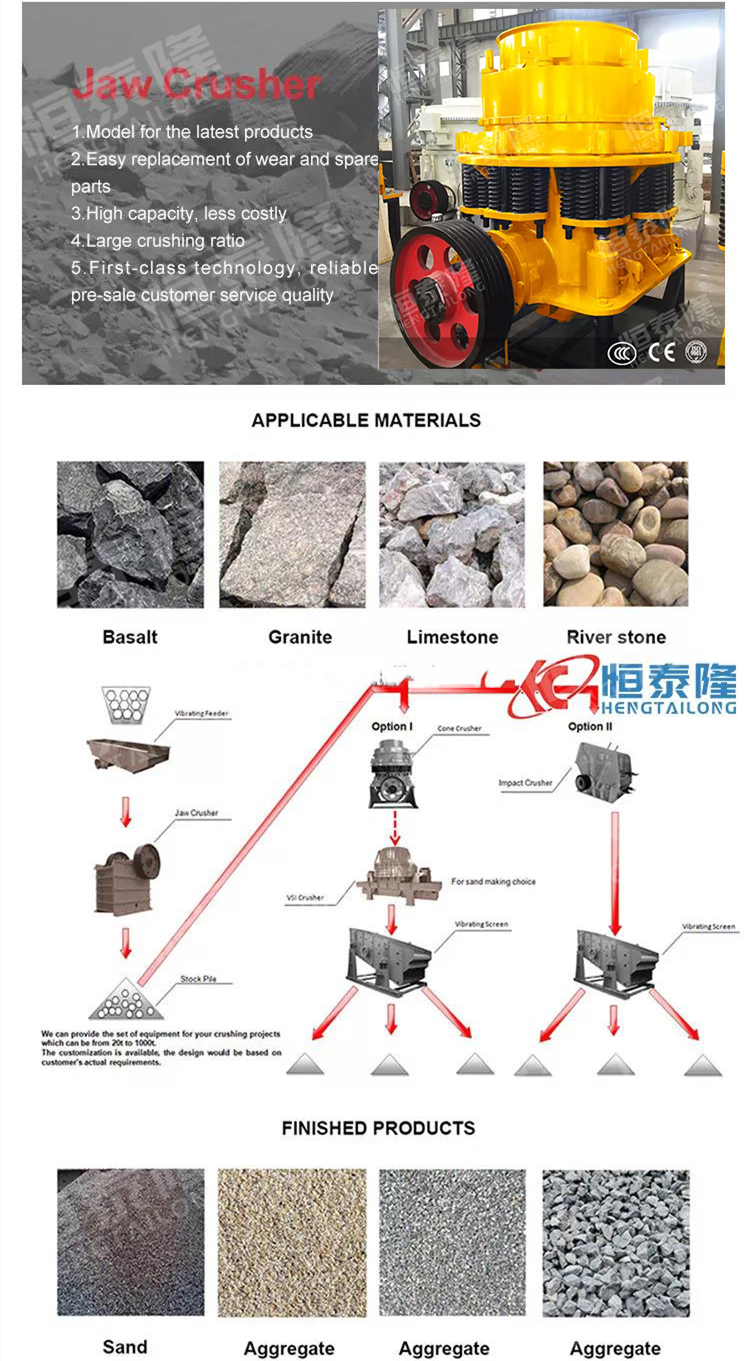 Product Advantage
1.Less wearing parts and lower operating costs:
The structure is reasonable, the crushing principle and technical parameters are advanced, the operation is reliable, and the operating cost is low;
all parts of the crusher are wear-resistant and protected, the maintenance cost is reduced to a low limit, and the general service life can be increased by more than 30%.
2.Laminated crushing, excellent product shape:
By adopting the special crushing chamber designed with the intergranular lamination principle and matching the rotating speed,
it replaces the traditional single-grain crushing principle to realize the selective crushing of materials, and significantly improves the ratio of fine
material and cubic content of the product.Reduced needle-shaped material.
3.Thin oil lubrication, reliable and advanced, improve service life:
The unique thin oil lubrication system design greatly improves the service life of the equipment.High-performance non-contact labyrinth seals have no wear,
improve the reliability of blocking dust, and fundamentally eliminate the common failures of the original spring cone crusher such as oil-water mixing.
4.A variety of broken cavity type, flexible application, strong adaptability:
This series of cone crusher only need to change the fixed cone liner, dynamic cone liner, crushing cavity shape from the standard ultra-coarse cavity type to
short head ultra-fine cavity arbitrary transformation, adapt to a wide range of product particle size requirements.
5.Easy maintenance, easy operation and use:
All parts of this series crusher can be disassembled and maintained from the top or side, and the movable cone and the fixed cone can be disassembled and assembled conveniently.
It is not necessary to disassemble the frame and fasten the bolts. Therefore, the daily replacement of the liner plate is more convenient.
It provides higher productivity, better product shape, and easy to automatically control, with reliability and flexibility, and truly create more value for the user.